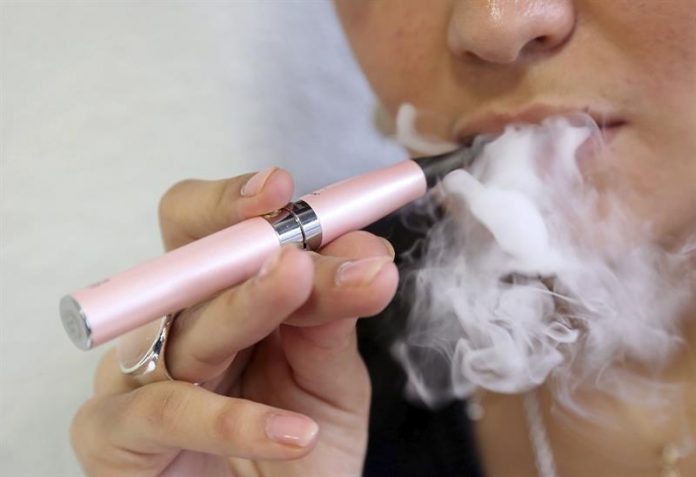 Electronic systems are not a viable alternative to stop smoking because they accumulate nicotine in the body, although they do serve to reduce the number of cigarettes a person consumes, Feliciano Barrón, a physician at the Mexican Institute of Cancerology, said today.
"They do not work to stop smoking, it is proven that patients reduce the amount of cigarettes they consume, but there are other better techniques," said the internist and oncologist during the academic forum "The impact of lung cancer in Mexico", which It takes place in Puerto Vallarta, in the western state of Jalisco.
Electronic nicotine delivery systems, also known as "e-cigs" or vaporizers, generate almost the same concentration of harmful substances in the body as conventional cigarettes, the specialist said.
Nicotine determinations have been made in urine both in patients who smoke normal cigarettes and in those who use electronic cigarettes and "the concentrations are similar", although they depend a lot on the vaporizer, he explained.
According to a 2014 report from the World Health Organization, the ability of these electronic devices to deliver nicotine to the user "varies widely."
This goes "from very low levels to levels similar to those of cigarettes (conventional)", according to the characteristics of the product, the intensity or depth of the "puff" or aspiration that the user gives and the concentration of the solution with nicotine.
Barron, attached to the functional unit of thoracic tumors and precision medicine of the Mexican Institute of Cancerology, said that so far there are no studies that have shown that vaporizers contribute to lung cancer, although it is possible.
"They definitely contain the same nicotine as the cigarette, it contains the same substances as the cigarette, it's just going to take time to associate it, (but) everything points to yes" may be related, he said.
The academic forum "The impact of lung cancer in Mexico", organized by the company Roche, seeks to discuss the causes of this disease and to publicize the innovations in treatments to increase the level of survival.