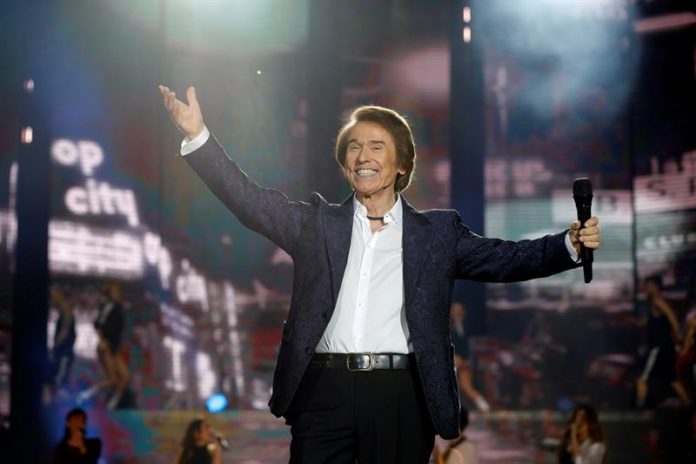 The Spanish singer Raphael will receive the special award "Legend In Life" in the sixth edition of the La Musa Awards, which the Hall of Fame of Latin Composers (LSHOF) will deliver in Miami on October 18.
The LSHOF today reported that distinction to Raphael, whom he described as "one of the most important singers in Spanish of the second half of the 20th century and beyond".
This "special award recognizes the outstanding artistic contribution, cultural impact and lasting legacy of Raphael for more than six decades," added the organization founded by musicians Desmond Child and Rudy Pérez.
"It is an honor for me to receive this award whose goal is to reward Latin artists and composers, this is the home of the best music writers in Spanish and I have the privilege of knowing some of them very well," Raphael said in the statement. of the LSHOF.
In this context, the singer of hits like "Qué sabe nadie", "Amame", "Escándalo" or "Yo soy él" wanted to remember his "admired" Manuel Alejandro, composer of many of his songs.
"Despite this award is for me, I can not imagine a race without him (Manuel Alejandro)," said the Spaniard.
Alejandro himself was recognized in the first list of artists to be part of the Hall of Fame of Composers of Latin Music in 2013.
The LSHOF highlighted that only two other artists have previously been honored with the Legend In Life award: Andy García (2013) and Emilio Estefan (2015).
At the ceremony, to be held at the James L. Knight Center in Miami, the Mexican Gloria Trevi, the Cuban Chucho Valdés, the Ecuadorian Carlos Rubio Infante and the Venezuelan Fernando Osorio will be honored.
The mission of LSHOF is to educate, honor and celebrate the life and music of the greatest composers of the Latin music industry and thus inspire new generations of musical artists through master classes workshops, scholarships and digital initiatives.