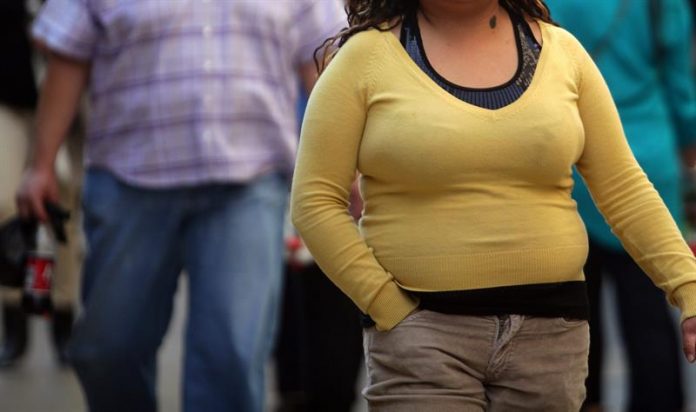 Obesity, pregnancy, sedentary lifestyle and heat, such as that experienced during the summer, are the main factors in the appearance of venous insufficiency, which leads to varicose veins, said Dr. Sergio Zúñiga Sánchez.
The doctor of the University of the Valley of Mexico Campus San Rafael explained that one of the most important factors that trigger varicose veins is heat.
In a statement, he explained that the ambient temperature above 20 degrees Celsius tends to favor the distension of blood vessels, specifically, veins, and this causes a further difficulty in venous return.
Among the main symptoms are numbness, itching, burning spots and pain in the legs.
"You can even reach spasms, that is, muscle cramps that are always very painful, those are the cardinal symptoms, however, a complication of the most feared for varicose veins is the formation of ulcers, which are very difficult to close ", he explained.
Dr. Zúñiga said that to prevent this problem hydration is essential in hot weather, but warned that exceed the consumption of water (ie, drink between five and seven liters per day) can affect health.
"As there is more water in the body, there is more volume, this has greater cardiovascular repercussion and can condition an edema of our extremities," he said.
Varicose veins, he said, are aggravated if there is also excessive consumption of salt or sodium.
"This can lead to inflammation of the extremities, to a problem of peripheral venous insufficiency," said the expert.
The specialist explained that varicose veins occur more in women than in men, statistically. It is considered that for every five women, a man suffers them.
Other causes that cause the appearance of venous insufficiency is the use of contraceptives, especially if they are used intermittently, in addition to the consumption of tobacco.
"We do not know if suspending tobacco improves the condition of varicose veins, what we do know is that its consumption aggravates it," he said.
Zúñiga said that if the varicose veins are small and superficial, injections can be applied to make them even smaller and practically disappear.
When they are already large and the patient is a candidate for surgery, a saphenectomy can be performed, an operation where damaged veins are removed with traditional surgery, or with laser surgery.
The expert said that to avoid the appearance of varicose veins, changes in lifestyle are required.
He indicated that, for example, at the end of a shower it is best to use cold water. In addition, if you spend a lot of time sitting or standing, for each hour you should move your legs, raise your knees to your abdomen, put on your toes or move your feet in a circular way.
"At least one minute, ideally it would be five minutes for each hour that we are at rest, sitting or standing," concluded the doctor.