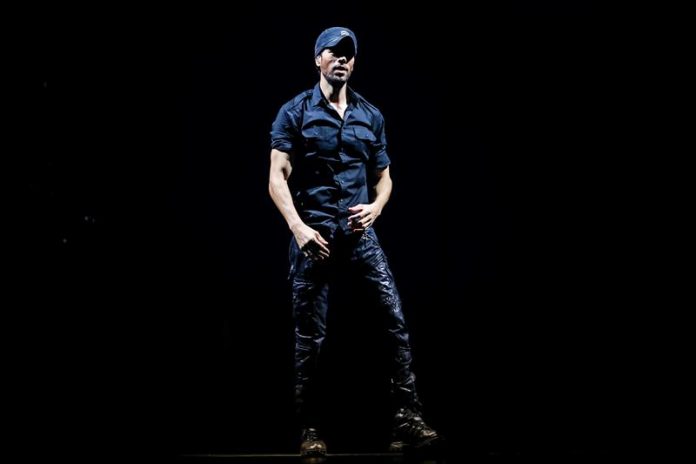 The Spanish pop singer Enrique Iglesias was presented last night for the first time in the city of Durango, northern Mexico, where he sang for almost two hours as part of the closure of the Ferina Nacional Durango (Fenadu), 2018 edition.
With his presentation "Enrique Iglesias Live", the interpreter delighted with his greatest successes about 30,000 people who came from various states to listen to him in the only place in the Mexican Republic where he presented his recital.
Iglesias offered a show in which he even got off the stage to greet some followers and sing their songs with them.
In the parking lot 2 of the Fenadu, imposing stage that with giant LED screens, a spectacular set of lights and a catwalk that allows to approach the public, began his presentation with "I'm a freak", which ignited and began to chant all present souls.
During the concert he performed 16 songs, with which he made a journey of 25 years of artistic career dressed in a totally black urban "look".
Despite the expectation created, complaints were heard among the audience because there were many parts of the concert in which the playback was heard; however, those present did not stop singing their songs.
There were not missing hits like "Heartbeat", "Do not tell me not", "Hurts the heart", "When I fall in love", "Loser", "Escape", "El Perdón" and "Bailando".
During the show he invited some of those present to go on stage to talk and sing with them, and he even invited them for a drink.
Enrique toured the entire stage from end to end and throughout the catwalk, which took him to the center of the space and interpret from there some of his best hits.
He then relived songs like "Loco", "Súbeme la radio", "Bailamos" and "El Baño", a song that reached the first place in the national and international popularity lists.