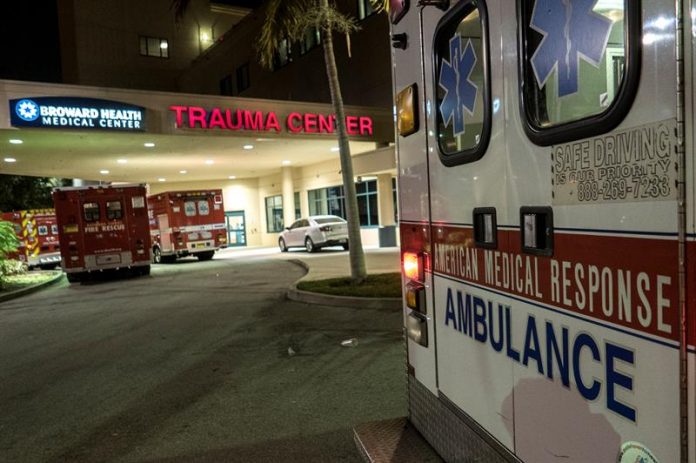 A child under the age of 8 who was knocked unconscious from the pool bottom of his house in Jacksonville, in northeast Florida, died shortly after in a hospital, local media reported today.
The drowning of the minor occurred this weekend in the pool of his family in the neighborhood of Panama Park, in Jacksonville, and the Police continues investigating the circumstances of his death, picked up the local channel CBS 47.
The authorities indicated that the child remained several minutes under water until it was taken out of the pool.
So far this year, a total of 13 people have died of drowning in Jacksonville, five of which, including this child, were under 10 years old, according to the News 4 Jax channel.
"Unfortunately, every time I see these events my heart breaks because they are 100% avoidable tragedies," said Charlie Chacos, of the YMCA centers, which carry out information campaigns every year to families on the safety of swimming pools and beaches.
The Department of Children and Families (DCF) of Florida warns every year, before and during the summer season, of the risks of drowning of minors, especially in swimming pools, one of the main causes of death of children of ages between 1 and and 4 years.
The DCF insists on the importance of "supervising" children at the pools at all times, since drowning "can happen in a matter of minutes."
Florida registers the largest number of children under 5 years of age drowned from all the states of the country, according to the DCF.