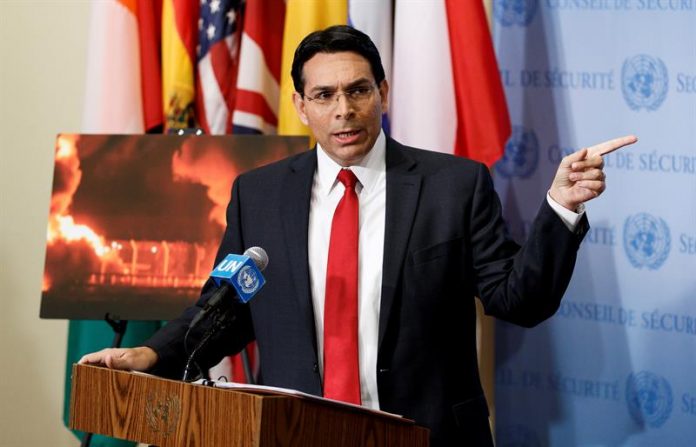 Israel on Thursday called on the UN Security Council to condemn the entry into its airspace of a drone from Syria, which was shot down by the Israeli army.
"I urge the Security Council to condemn this dangerous act that not only threatens Israel, but the stability of the entire region," the Israeli ambassador to the United Nations, Danny Danon, said in a statement.
According to the diplomat, Israel considers the Syrian government responsible for any attack that originates from its territory and will not hesitate to defend itself.
The drone intercepted today with a missile "10 kilometers inside Israel" was from "the Syrian armed forces," according to the Israeli army, which said it is investigating whether the incident was intentional.
The remains of the unmanned aircraft fell into the Sea of ​​Galilee, where they were located, a military spokesman said.
The zone of the dividing line between southern Syria and the Golan Heights occupied by Israel is the scene of tensions, especially since the military offensive of the last weeks of the forces of Damascus and its allies towards the southern region of Syria, controlled largely by rebel groups.
In recent months, Israel has launched several attacks in Syria on positions of the regime and its allies.
The Israeli government is opposed to Iranian forces, which support President Bashar al-Assad in the Syrian conflict, having a presence in the country and especially close to its territory.