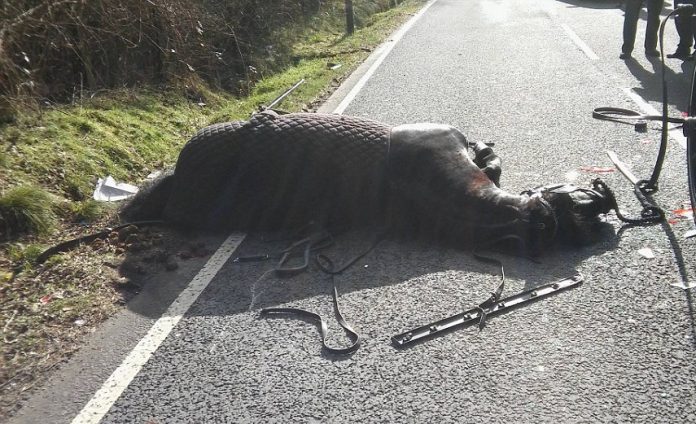 The driver who killed two horses on Sunday and seriously wounded the two women who were riding in Broward County, in southeast Florida, by running over them with his vehicle, was confused when trying to pick up his mobile phone, reported today local media.
The events occurred last Sunday in a street in the town of Southwest Ranches where a 9-year-old girl and her coach were riding on horseback, picked up the CBS News channel.
The victims of the outrage were rushed to the Memorial Regional Hospital in Hollywood.
The authorities have not disclosed the names of the two victims, but indicated that they hope they will survive the accident.
Homicide detectives investigate the event.