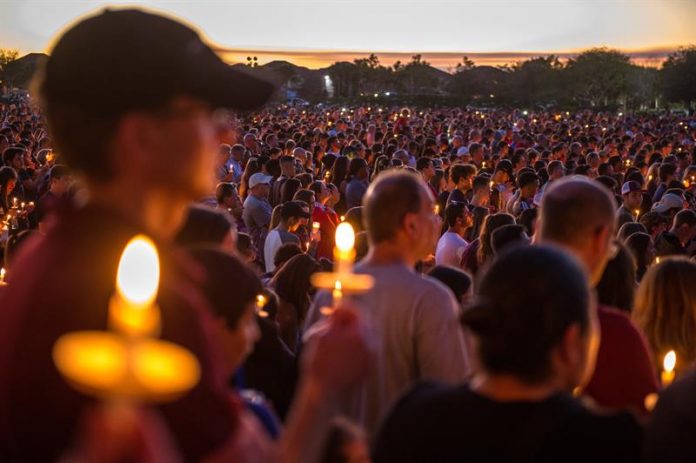 Each of the families of the 17 students and teachers who lost their lives on February 14 in the high school shooting in Parkland, Florida, will receive $ 400,000 from a common fund and will be able to use them without any restrictions.
The resources were donated by some 37,000 people, businesses, organizations and foundations through the GoFundMe platform, said today the Broward Educational Fund and the Steering Committee of the Stoneman Douglas Victims Fund, which managed the money.
The donations collected sought to "provide relief and financial support to the victims and families of the horrible shooting."
Last February 14 Nikolas Cruz, 19, killed with an assault rifle that he had legally acquired 17 people from that high school, which had been expelled months earlier for disciplinary offenses.
A total of 10.5 million dollars will be distributed among 1,500 applications from people affected by the shooting at Marjory Stoneman Douglas School.
Resources include the proceeds from the anti-gun concert in Washington last March, a food event at the school, as well as thousands of donations from banks, car dealers, Major League Baseball and even artists like Adam Levine and Jared. Leto
In order to compensate those injured by a shot, a total of 1.6 million dollars is available and the victims will receive payments ranging from 35,000 to 50,000 dollars.
The Stoneman Douglas Victims Fund reported that, as planned, it stopped receiving donations last Saturday, date in which they also exceeded the goal of 10 million dollars.