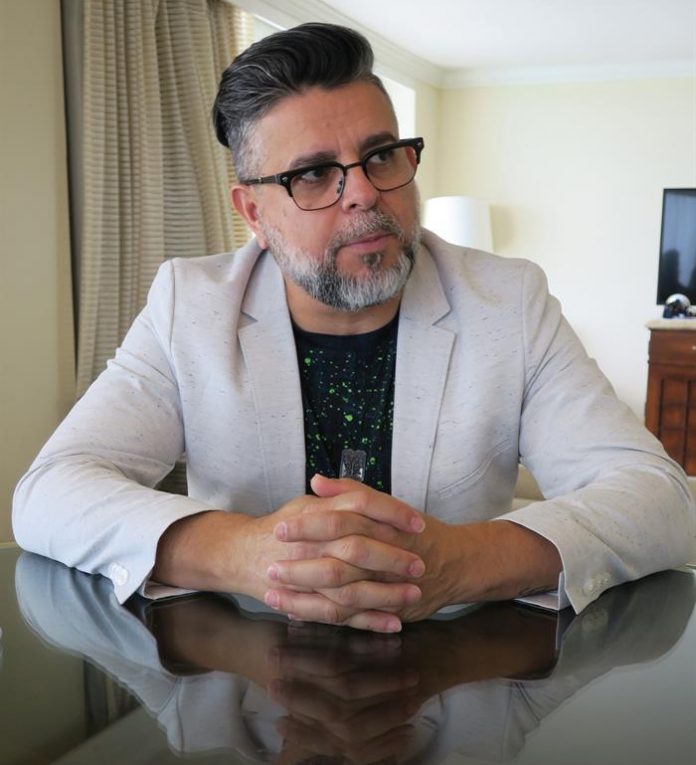 The Nicaraguan salsa artist  Luis Enrique said in San Juan, where he was presented last night, that the socio-political crisis that crosses his country and that has claimed 285 lives since last April 18, "was a time bomb."
"This was a time bomb, when the abuse is already such a population that has gone through other crises, such as a civil war, what we least expected was that it would become like that," said the artist, who is currently at Arena. Live in Hato Rey (San Juan).
"It's a genocide, a killing for no reason, it's been eleven years in power and I think it's time for the new generations to take over to take this country to another time," the singer added, referring to the time Daniel Ortega has been in. the power.
74 days ago began the bloodiest sociopolitical crisis since the 1980s, with Ortega also as president, and that has killed at least 285 people, according to figures from the Nicaraguan Association for Human Rights (ANPDH).
The protests against the government began with failed social security reforms and became a demand for the president's resignation, after eleven consecutive years in power, with accusations of abuse and corruption against him.
"We can not continue with this philosophy or vision of the country of previous generations, young people have some concerns and want a change," said Luis Enrique, winner of three Latin Grammys.
"And Nicaragua is a repeated story, but this time it is worse than the previous one, this time they are doing inconceivable things, the population arose civically, without weapons," he added.
Throughout the situation, Luis Enrique said he works on four musical projects, and one of them will be dedicated to his country.
"My intention is not to attack anyone, but to talk about what happens, whether it is right or left, but what my country is suffering, which is basically a massacre against an unarmed or aggressive population that is fulfilling its civic right ", said the 55-year-old artist.
From that musical project dedicated to his native land, Luis Enrique will include his new single, "Mordaza", which he recorded with Nicaraguan urban singer Erick Nicoya.
"You hear the clamor of a people that, like a river, is growing, a heart beating against the power that continues to oppress, a battalion of love that has lost its fear, struggle for justice and for its rights …". versa part of "Gag".
The goal of this musical project is to create awareness of the situation that is experienced daily in Nicaragua, to manage the support not only of Nicaraguans living abroad, but of all can become agents of change from their respective places, explained Luis Enrique in a press release.