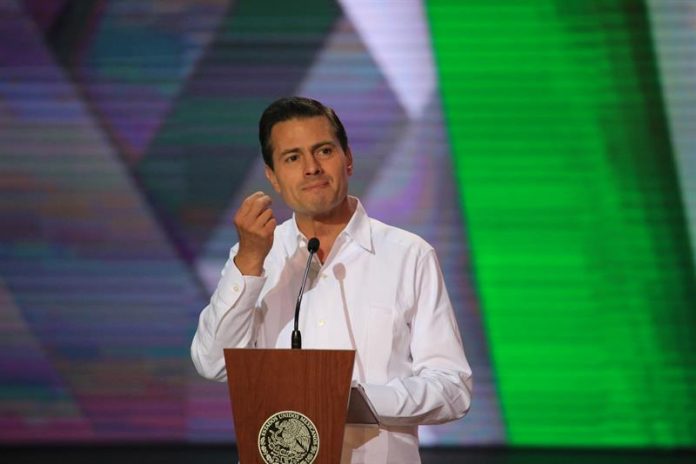 The president of Mexico, Enrique Peña Nieto, today congratulated Iván Duque for winning the presidential elections in Colombia and assured that the country will continue "deepening its strategic relationship" with the South American nation.
"On behalf of the people and Government of Mexico I congratulate Iván Duque for his election as president of Colombia in an exemplary day, an expression of the strong democracy of that friendly country," the president said via Twitter.
In another message on this same network, he said that, with the new Colombian government, Mexico will continue "deepening its strategic relationship, economic exchanges and cooperation for development."
The lawyer Iván Duque, candidate of the Uribe Democratic Center party, was elected today president of Colombia for the period 2018-2022 with a speech of firmness against all forms of illegality and the promise to "modify" aspects of the peace agreement with the FARC that convinced more than 10 million voters.
Duque, 41, won in the second round held on Sunday an unprecedented vote in the country of 10,369,210 votes, equivalent to 53.98%, according to data from the National Registrar, electoral authority, with 99.92% of the counted tables.