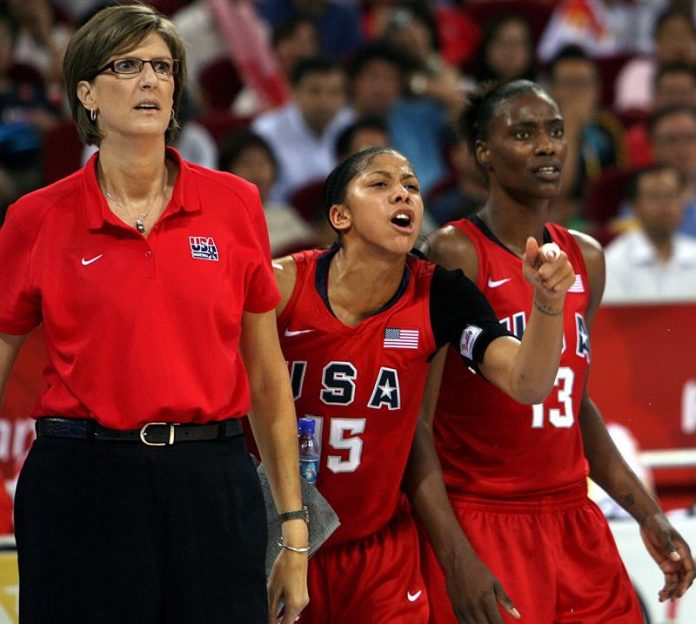 Former US basketball player Anne Donovan, Olympic champion, Hall of Famer and trainer, has died at the age of 56 after suffering heart failure last night, the family said in a statement.
Donovan won two Olympic gold medals as a player, in 1984 and 1988, and another as coach of the United States team, in 2008, in addition to a university national title with Old Dominion and another as a coach of the WNBA.
"One of the best basketball players in her position," Las Vegas Aces coach Bill Laimbeer said of the expiration. "She stood out for her height, but also for her ability to play and continued throughout her life, as a coach, as an ambassador, whatever she did, she did well."
Donovan entered the Naismith Memorial Basketball Hall of Fame in 1995, was part of the inaugural class of the Women's Basketball Hall of Fame in 1999 and was also inducted into the FIBA ​​Hall of Fame in 2015.
"Anne was a giant in every sense of the word, and I know that the women's basketball community is saddened beyond words by this tragic news," said Val Ackerman, first president of the WNBA. "She was a pioneer and icon in women's basketball and caused a deep and lasting impact on all levels as a player, coach, colleague and friend."
Last weekend Donovan was in Knoxville, Tennessee, to attend the Women's Basketball Hall of Fame ceremonies, where her high school coach, Rose Marie Battaglia, was included in the class of 2018.
"People will remember her for what she did in basketball," Seattle Storm base Sue Bird said. "But she was also a great person."
Donovan led the Seattle team to the WNBA championship in 2004, becoming the first coach and the youngest person (42 years old) to win a league title.
Donovan was a member of three Olympic teams as a player. The 1980 team did not go to Russia because of a boycott and then won gold medals in 1984 and 1988.
"She used to say that she bled red, white and blue," USA Basketball said in a statement. "As much as we remember their achievements in the game, we mourned a great friend that we will miss a lot."
Donovan also coached Indiana Fever of the WNBA, Charlotte Sting, New York Liberty and Connecticut Sun.
Both Liberty and Sun played WNBA games on Wednesday night when the news of Donovan's death was heard. The players of both teams showed their sadness when they heard the news of the death of their former coach.
Connecticut was his last job as a coach and many of Sun's players were selected by Donovan.
Donovan, a native of New Jersey, also trained at Seton Hall for a few years.