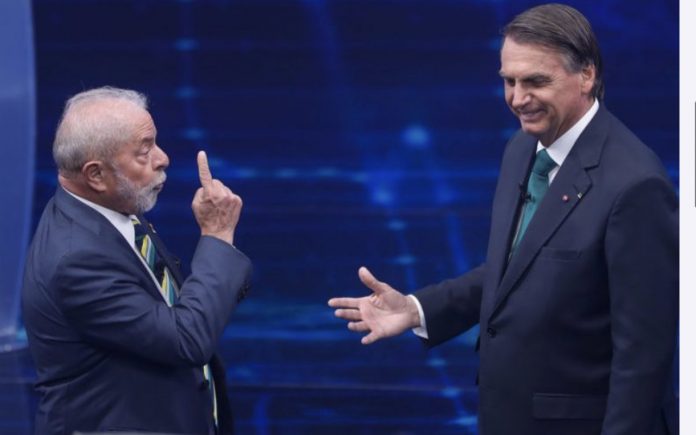 Representatives of the leftist Luiz Inácio Lula da Silva and the far-right Jair Bolsonaro will meet this Thursday to begin the transition of power in Brazil, while easing the protests and roadblocks of the Bolsonaristas against the victory of the former president.
The roadblocks, which this Tuesday reached more than 250 throughout the country, lost strength after Bolsonaro, who has not openly acknowledged his electoral setback, asked his followers to end their actions, although he supported the protests in other places.
"I want to make a call to you: unblock the roads (…) Other demonstrations that are taking place throughout Brazil (…) are part of the democratic game. Make yourself comfortable," he said in a video posted on his Twitter account.
In total, this Thursday there were 74 partial or total blockades in eight of the 27 states of Brazil, according to the report of the Highway Police (PFR), which reported 862 scattered demonstrations.
Lula's vice president, the centrist Geraldo Alckmin, will meet in the afternoon with the outgoing president's chief of staff, Ciro Nogueira, in the capital, Brasilia, sources from both teams told AFP.
The president of the Workers' Party (PT), Gleisi Hoffmann, and the coordinator of Lula's government program, Aloizio Mercadante, will also participate in the meeting, according to CNN Brasil.
Alckmin, former governor of Sao Paulo, is in charge of coordinating the transition with the outgoing administration, with whom he has already had contacts amid the uncertainty generated by Bolsonaro's two-day silence after his narrow defeat on the presidential ticket. Sunday.
The first meeting between representatives of both parties will take place after street protests by supporters of the far-right president against the victory at the polls of the 77-year-old PT leader, who will take office on January 1.
Thousands of Bolsonarists gathered this Wednesday in front of barracks in the main cities of Brazil to request a military intervention in the face of the narrow defeat of their candidate (50.9% of the votes for Lula, compared to 49.1% for Bolsonaro).
The events of the day before were added to the roadblocks that have occurred since Sunday, which caused problems in the transport of goods and travel.
In Rio de Janeiro, just a few dozen people remained this Thursday morning in front of a military barracks, some of them after spending the night in tents.
"I think we are going to have a communist dictatorship" with Lula, Jessica dos Santos Ferreira, 31, told AFP. "He is a thief, he is not an example for my 11-year-old son," added this black businessman who is willing to stay until the alleged military intervention arrives.