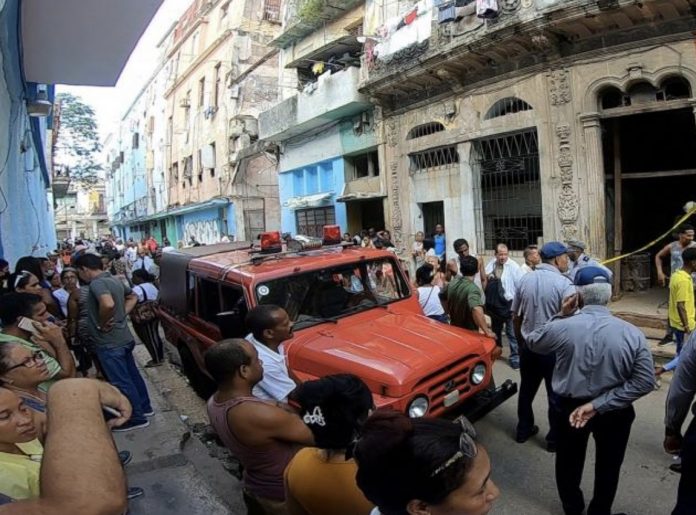 A girl had this Monday because of the other injuries suffered by a collapse in an old building in Havana in which three people were injured, according to official sources.
"We deeply regret the death of the girl Ismary Orozco in a landslide that occurred in Old Havana. Our condolences and accompaniment reach her parents and relatives in these difficult hours, "wrote the Cuban president, Miguel Díaz-Canel, in his profile on the social network Twitter.
In the same message, the Cuban president added that "the capital authorities are attending to this painful situation early."
According to a first reconstruction of the events, a roof slab collapsed and affected the ground floor of the three-story building in Old Havana, the old quarter of the Cuban capital.
Initially, four wounded were reported, two women and two minors, the first secretary of the Communist Party of Cuba (PCC, the only legal one) in the province of Havana, Luis Torres Iribar, explained to the media.
In 2020, the collapse of the balcony of a building also in Old Havana caused the death of three girls, aged 11 and 12, and a garbage collection worker died when part of the wall of a building fell on him.
The housing situation is one of the main socioeconomic problems in Cuba, particularly in Havana, the most populous province with 2.1 million inhabitants.
According to data cited by the official Cubadebate website, Havana has 185,348 buildings in poor condition, of which 83,878 need partial repair and 46,158 require capital reform.
In addition, 43,854 homes are needed for victims of previous landslides -and who reside in state shelters-, as well as another 11,458 homes due to the increase in the city's population.