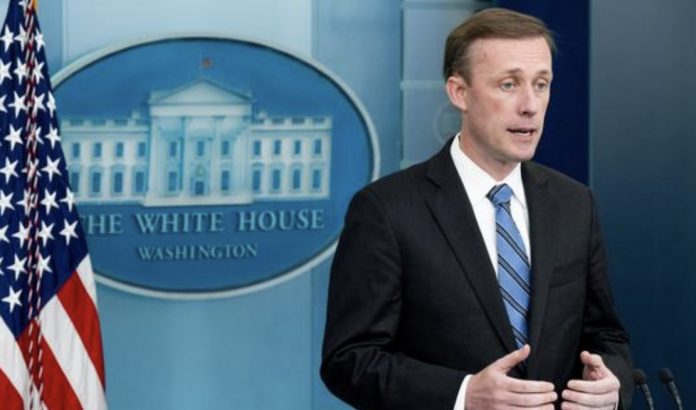 The consequences would be "catastrophic" if Russian President Vladimir Putin carries out his threat to use a nuclear weapon in the war in Ukraine, a senior White House adviser warned on Sunday.
The United States hopes to make Russia understand "what the consequences would be if they went down the dark path of using a nuclear weapon, and they would be catastrophic," said Jake Sullivan, National Security Adviser to President Joe Biden, on NBC.
"We have the ability to speak directly at a high level (with the Russians), to clearly distinguish what our message is and hear theirs," he said.
"That eventually happened frequently in recent months, it happened in recent days," added the official, who did not want to specify the exact nature of the communication channels used, to "protect" them.
Washington presented itself on several occasions and with an increasingly harsh language to Moscow against the possible use of nuclear weapons.
Consulted on September 16, before Putin made the threat explicit, Biden told his Russian counterpart: "Don't do it. Do not do it. Do not do it. It would change the course of warfare in a way not seen since World War II."
He also warned that the US response would be "substantial", without further details.
After the Russian president declared that he was willing to use "all means" to defend him, Washington raised the tone and claimed to take this threat "seriously", promising a "severe" response.
To these public warnings are added other "private" ones, recently acknowledged by a US official.