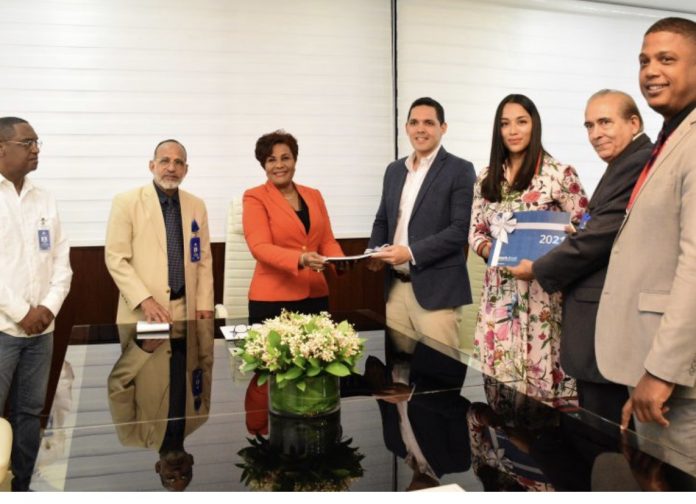 The Superintendent of Insurance, Josefa Castillo Rodríguez, and Fernando Joa, CEO of the company WorldWide Seguros, highlighted the proper handling that the government of President Luis Abinader gave to the health crisis during the Pandemic in the Dominican Republic, which has been a model reference for other countries.
The Superintendent, Josefa Castillo Rodríguez, stated that the correct procedure of the health team and the guidelines of President Abinader, addressed the crisis in an unusual, spectacular, intelligent way and with a lot of health management and focused investment.
Fernando Joa assured that the health crisis due to the COVID 19 virus created people's awareness of the need to have health and life insurance. In this sense, he expressed that the company WorldWide Seguros and the insurance sector had a considerable increase in the field of health and life.
He explained that the company WorldWide Seguros has expanded with strategic alliances in Panama, Bolivia, Paraguay, Guatemala, among others, and has made significant progress with a digital ecosystem and the presentation of new products.
Josefa Castillo and Fernando Joa offered the information during the visit made by the executive of WorldWide Seguros, in which he delivered the annual report of that company, which includes the innovations, advances and growth of this insurance company specialized in the branches of Health and life.
At the delivery, Mr. Joa was accompanied by Yumari Torres, Legal Consultant of WorldWide Seguros. The Superintendency of Insurance, Josefa Castillo was accompanied by Ulises Billini, director of the Company Liquidation department, Víctor Pérez, director of Technology, Darío Caminero, director of communications and Manuel Nova, in charge of Public Relations.