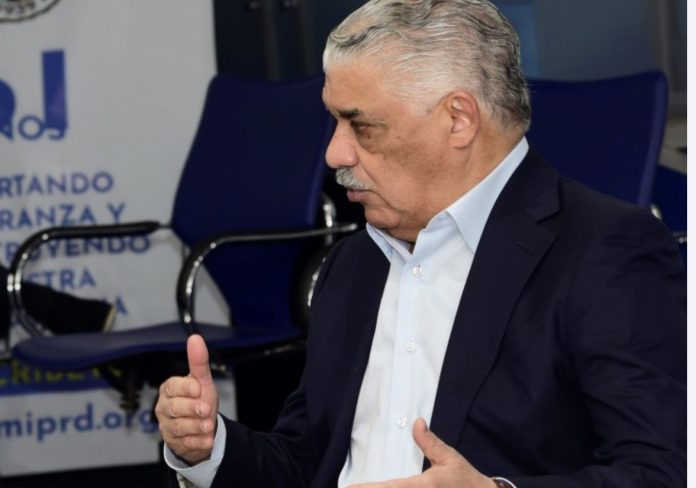 The engineer Miguel Vargas Maldonado urged the government not to cut funds to the Ministry of Education and suggested that instead they have the creation of a family school voucher.
The president of the Dominican Revolutionary Party (PRD) made the statement this Tuesday through his account on the social network Twitter.
There he spoke about the discussion of transfers of public funds, within the framework of the analysis of the supplementary budget introduced to the National Congress by the Executive Power, which affects the accounts of the ministry.
"The reduction of funds for Education proposed by the government shows its inability to manage, above all, to invest in the poorest," said Vargas.
He also said that it "contravenes a constitutional mandate and constitutes a hard blow and a setback to the citizen conquest of 4%."
In that order, we propose the creation of a compensation family school bond to counteract the increase and high cost of school supplies that reinforce the budget of Dominican families.
For Vargas, this suggestion is based on the need to come to the aid of those most in need in the face of the critical economic situation affecting the country.
As such, the opposition party explained in a press release that the reduction in the budget of the Ministry of Education would be a flagrant constitutional violation because numeral 10 of article 63 of the Magna Carta declares that in no case can transfers of funds consigned to finance the development of areas like this.
Likewise, he considered it evident that the high level of inflation is unbearable for all social classes, in particular for the poorest who are unable to acquire props, accessories and school uniforms.
In his opinion, it is prudent to take social assistance actions, since the economic crisis is already reflected in the macroeconomic values ​​of the report published this week by the Central Bank, where it confirms a contraction in economic growth in the country.
"Additionally, our party has instructed its block of deputies not to support this modification to the budget that the Executive Branch has submitted to Congress without saving the aspect of evident unconstitutionality or without seeking a solution that alleviates the trance that the population is experiencing with the start of the school year", specified the PRD