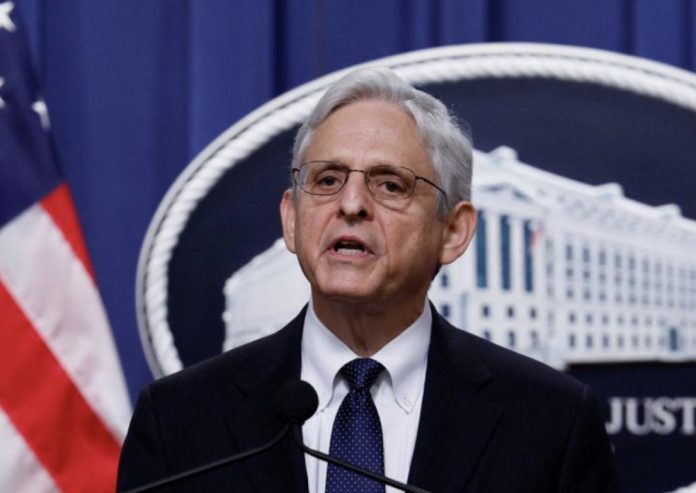 Republicans denied US Attorney General Merrick Garland a life seat on the Supreme Court. Now Garland faces a crucial decision: the possible prosecution of a former president of that party.
The 69-year-old prosecutor personally approved the FBI's stunning Aug. 8 raid on Donald Trump's Florida home, and will have to decide whether to charge him with crimes.
Prosecuting a former president is unprecedented. Richard Nixon was pardoned by his successor Gerald Ford before he was indicted for the Watergate scandal.
And while Nixon was worn out and resigned in disgrace, Trump, 76, maintains a tight grip on the GOP and openly flirts with the idea of ​​running again for the 2024 presidential election.
"The idea of ​​prosecuting a former president for anything is pretty extraordinary," said Steven Schwinn, a law professor at the University of Illinois Chicago. "But Trump's acts were quite extraordinary."
The Mar-a-Lago raid appears to center around mishandling of classified documents, but Trump is also under fire for trying to reverse the results of the 2020 election, and for the January 6 assault on Capitol Hill. 2021 by his supporters that left five dead.
Trump has not been indicted so far in any of these cases, but the congressional committee investigating the attack on Capitol Hill charted a course for Garland during a series of public hearings in which he presented his findings.
The answer to the question of whether the prosecutor will follow that path is on everyone's lips in Washington.
The raid on Trump's residence in Florida started a political storm that could turn into a hurricane if the attorney general decides to indict him, in a country already bitterly divided between Democrats and Republicans.
Garland has enough political experience to see the consequences of going after Trump, Schwinn said, and has "complicated considerations to balance."
"On the one hand, Garland has to think about what his job is, and his job is to enforce the law," he said.
But "on the other hand, he is certainly aware that any prosecution of President Trump will embolden his supporter base, and he has already provoked threats of violence against federal officials and others."
– Without fear or favoritism –
Trump and his Republican allies have accused Garland, appointed by Democratic President Joe Biden, of using the Justice Department for political gain.
"Nothing like this has ever happened to a President of the United States," Trump said after the Mar-a-Lago raid, which he calls a "witch hunt" by vengeful Democrats.
The FBI raid prompted Trump ally Marjorie Taylor Greene to propose a resolution in the House of Representatives to disbar Garland for a "brazen attempt to persecute a political opponent."
The resolution has no chance of passing the Democratic-controlled House.
On the left of the party, some Democrats have accused Garland of taking too long to act against the former president who they believe should be behind bars for fueling an insurrection.
A Harvard Law School graduate, Garland is no stranger to high-profile cases.
As a federal prosecutor, he led the investigation into a 1995 bombing by far-right extremists in Oklahoma City that left 168 dead. He also prosecuted Ted Kaczynski, the "Unabomber."
Garland was later chief judge of the District of Columbia Court of Accusations and in 2016 he was nominated to the Supreme Court by President Barack Obama.
But the Republican majority in the Senate rejected his nomination and it was the next president – ​​Trump – who ended up appointing the judge who filled the vacant seat.
Adhering to protocol, Garland has tried to follow the Justice Department's policy of not commenting on ongoing investigations.
But he was forced to abandon his usual reticence in the furor over the FBI raid and spoke briefly to reporters last week because of "substantial public interest in this matter."
He said the decision to search Trump's address was not taken "lightly" and stressed that "the rule of law means applying the law uniformly, without fear or favoritism."