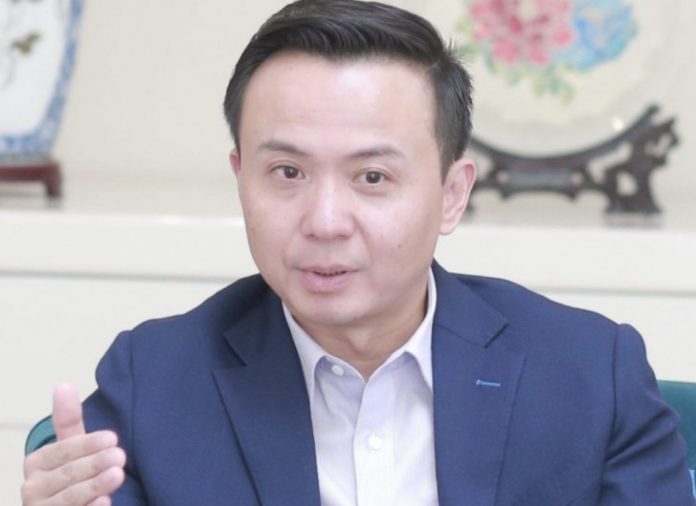 The Chinese ambassador to the Dominican Republic Zhang Run was interviewed on the program "El día" arrived from Monday to Friday by Telesistema where he stated that diplomatic relations between the two countries have been positive.
We have already had 4 years of diplomatic relations, the bilateral relationship has been developing in a healthy and reliable manner on the basis of the principle of one China.
Zhang Run expressed.
On the other hand, the ambassador affirms that they have been working intensively on the last stage of the 911 system update project.
The cooperation consists of technologically elevating the system with donations of sophisticated equipment.
Express Zhang Run.
In that order, Zhang Run alleges that they have carried out a series of cooperation projects with the Dominican government.
We have made donations of fire trucks, traffic control engines, sugar cane harvesters and compaction trucks.
Express Zhang Run.
Zhang Run says that one of the most increased collaborations with the Dominican government has been large donations of medical supplies.
We have donated more or less 120 respirators, one million masks and at the time of the largest supply we have donated to the government more than fifteen million doses of vaccines
Express Zhang Run.
German Marte, a journalist for the newspaper on the day, addressed Ambassador Zhang with the issue of the trade balance between China and the DR, to which Zhang Run replied "despite the negative effects of the pandemic, the volume of trade has been pressed by 90% Bilateral at 4 years.
The Chinese ambassador alleges that bilateral trade is growing at an annual rate of 25%.