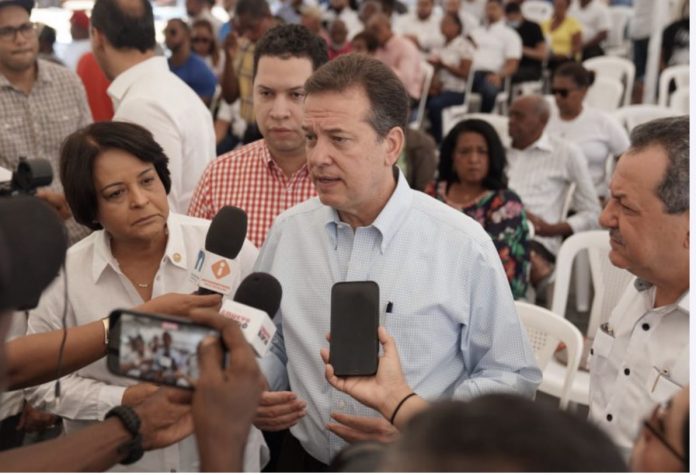 The Minister of Industry, Commerce and Mipymes (MICM), Víctor-Ito-Bisono, expressed today at the second meeting "The government in your province" that the government's investment in the Cristo Rey sector and the Santo Domingo province has continued to be substantial and of great value and importance.
Mr. Bisonó maintained that on the instructions of the President of the Republic, Luis Abinader, the concerns raised from the first meeting about two months ago have already had concrete solutions, I cite the approval of the roof of the Huellas del Siglo club and the completion of the sports project from the field of Caliche; as well as channeling
through Promipymes of several credit applications in the Cirs, #2, of the D.N.
Bisonó expressed these words from the work that he considered will be the most emblematic and important in the Cristo Rey sector, named Cristo Park.
He points out that the meaning and essence of this activity is to face the citizen, listen to his concerns and give him the most appropriate solutions in line with the vision of President Abinader's government.