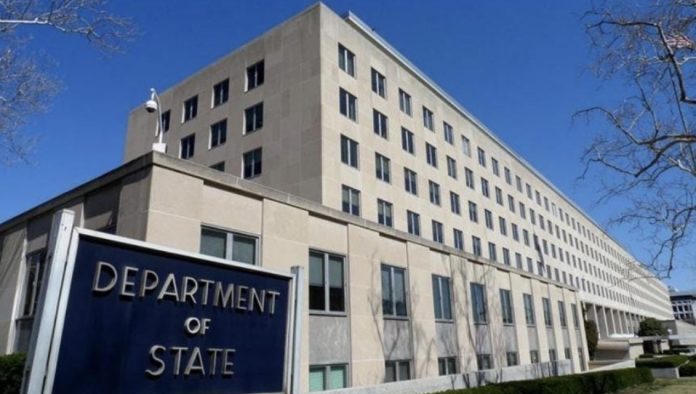 DR enhances efforts to eliminate human trafficking
This is recognized by the US State Department
Washington.- The Dominican Republic is making significant efforts to eliminate human trafficking and smuggling, according to a report released today by the United States Department of State.
In the twenty-second annual report on human trafficking and smuggling (TIP), the State Department maintains the country in category 2, and ensures that prevention, protection and prosecution actions have increased.
According to the document, which was presented by Secretary of State Anthony Blinken in an event broadcast live, the Dominican Republic achieved convictions for ten traffickers in 2021, more than double that of 2020. Through the Attorney General's Office General and the specialized anti-trafficking department of the National Police, around one hundred people were prosecuted under the trafficking law, including cases of alleged commercial and labor sexual exploitation.
Likewise, it was highlighted that the government cooperated with other countries in the identification and prosecution of cases of trafficking, and it was recognized that Dominican efforts to regularize Venezuelan immigration to the country contributed to mitigating the risk of human trafficking in a highly vulnerable population.
However, the report highlights that an update of the trafficking law is still pending to provide better protection for minors. Although the Government made progress in the preparation of a new bill, in the period reported this had not been known by the Dominican Congress. The report also criticized the fact that the country did not present a new national action plan against this evil in 2021.
The document recognizes as a significant achievement the opening of a shelter dedicated to victims of trafficking in July 2021, under the responsibility of the Ministry of Women, and fifteen additional shelters for victims of gender violence. It also indicates that several institutions, including the National Institute of Migration, the National School of the Judiciary, the Ministry of Labor and the National Police, carried out multiple training courses on the prevention and prosecution of human trafficking and smuggling. Both the Attorney General's Office and CONANI operated hotlines to receive complaints.
While noting that lack of knowledge among the population hampers the detection of trafficking cases, the report also notes that the Ministry of Labor spearheaded awareness campaigns targeting both Dominicans and tourists, titled 'Ojo Pelao' and 'No there are excuses.
The report concludes that a greater investment in training and technology is needed for the identification, investigation, prosecution and conviction, highlighting that there is no budget dedicated to the fight against these crimes.