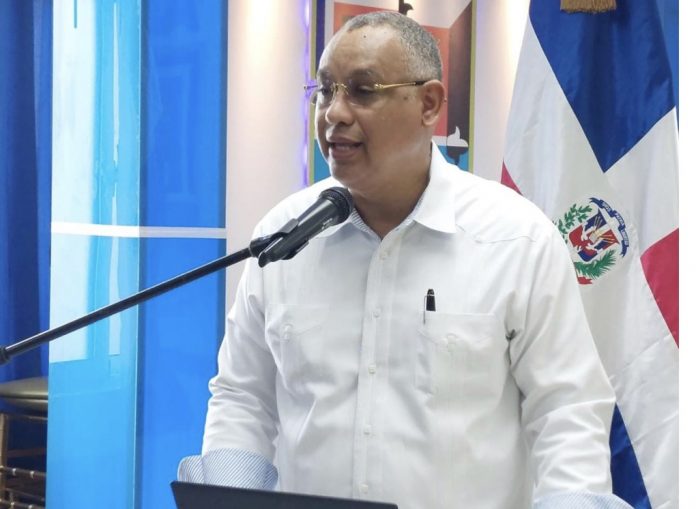 The Modern Revolutionary Party (PRM) chose by consensus this Sunday deputy Alexis Jiménez as the first vice president of that political organization in the Santo Domingo province.
The announcement was made by the legislator, through a message of thanks posted on his Twitter account.
"I thank my fellow deputies from the province of Santo Domingo, all the delegates and our team that has always stayed with us in the different challenges we take on," the deputy for constituency number 3 of the province wrote on the aforementioned social network. Santo Domingo province and president of the Permanent Justice Commission of the Chamber of Deputies.
"Today it is a great honor to represent you in the First Vice Presidency of the most important province in the country, the Santo Domingo province. For these purposes, our commitment is with the Dominican Republic, with the PRM, with you and trying to keep the best interests always firm in us, "he continued in a second publication.
The choice was made during the celebration of the XXI Ordinary National Convention, in honor of the late leader José Rafael Abinader Wasaf, where the following were also elected: Burgo Gomez, president; Robert Polanco, general secretary; Gilberto Balbuena and Jesus Manuel Sanchez, Undersecretaries; Ramon Medina, second vice-president, among others.
The Convention was developed through the National Commission for Internal Elections (CNEI), headed by Deligne Ascención, as president; Salvador Ramos, Vice President; Rafael Santos Badía, secretary, and the members: Dionicio De los Santos, Darío Castillo Lugo, Geanilda Vásquez, Pedro Quezada, Robert Arias, Jaime Marte Martínez, Sarah Paulino and Iñigo Larrazábal.
Authorities were also chosen simultaneously in 24 other provinces, including: Bahoruco, Duarte, Espaillat, Hato Mayor, Hermanas Mirabal, La Vega, María Trinidad Sánchez, Monte Cristi, Monte Plata, San Cristóbal, San José de Ocoa and San Pedro de Macoris.