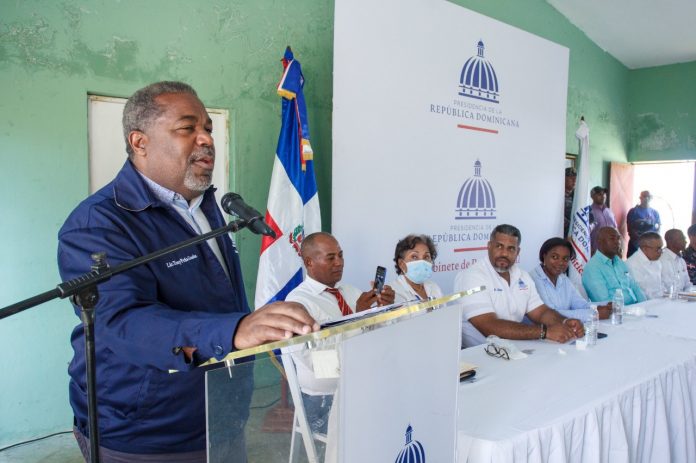 The coordinator of the Social Policy Cabinet, Tony Peña, socialized this Friday with 563 beneficiaries of the program to exchange dirt floors for cement in the communities of Sabana Higüero de Elías Piña and in the Juan de Herrera municipality of San Juan.
At the meeting, Peña stated that he will return to the provinces of San Juan and Elías Piña to implement the other programs developed by the Social Policy Cabinet. He also emphasized that the new program will cover the repair of the complete homes of the beneficiaries, not only the intervention of the floors.
"I have in mind to return to these provinces this year to implement the other programs, including the reintegration program for young people Opportunity 14-24."
This initiative of the Cabinet has the support of the World Bank and is part of the Social Protection and Promotion program that to date has intervened in Elías Piñas 117 and 446 in San Juan, of which 115 are in development.
Delivery of 8 million pesos in medicines to medical centers in Santiago
In addition, the coordinator of the Social Cabinet, Tony Peña, gave a donation of eight million pesos in high-cost medicines to several medical centers in the province of Santiago, specifically in the municipality of Navarrete, as part of the follow-up to the health program that the institution executes. in collaboration with the "El Buen Samaritano" Hospital-Foundation directed by Moisés Sifrén, and which to date has delivered more than two thousand two hundred and fifty million pesos to medical centers throughout the national territory.
In this regard, Peña emphasized the new vision with which social policies are executed from the Dominican Government and stated that the institution he directs has become something more than articulating social programs and has become an institution closer to citizens.