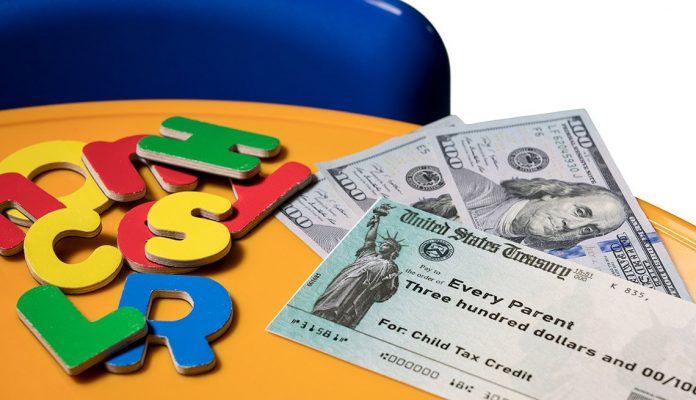 Starting this weekend, more than 30 million American families will no longer receive the special aid for children that they had been receiving since July 2021 to alleviate the impact of the pandemic after the failure of the expansion negotiations in Congress.
The Democratic caucus managed to expand this aid at the beginning of last year as part of the assistance package promoted by the president of the United States, Joe Biden, and had the intention of consolidating it until at least 2025 during the negotiations of the extraordinary infrastructure and reconstruction plan known as the Build Back Better Act, at a cost of approximately $100 billion annually.
However, the refusal of West Virginia Democratic Senator Joe Manchin, one of the closest elements to the Republican Party, ended up denying his crucial vote on this consolidation, arguing that he could trigger inflation.
The progressive sector of the ruling Democratic Party had defended the extension of aid as an essential tool to end the poverty that affected 16.1 percent of Americans under the age of 18 in 2020. In fact, a recent model carried out by Academics at Columbia University estimate that in July child poverty was 41 percent lower than normal thanks to this relief check.
"It was about making things a little easier for families who are trying to get by in the middle of all this. It was money that was spent on food, bills and to pay off debts," laments the spokesman for the progressive pollster Data for Progress, Ahmad Ali, to The Hill news portal.
Democrats, however, are still not giving up and believe they could resurrect this aid in the coming weeks through a "special reconciliation process" that would allow them to pass the law with a simple majority. However, it remains to be seen how they will negotiate with Manchin, whose vote seems essential given that it is necessary to have the support of the 50 Democratic senators.
What's more, some Republicans have expressed an interest in consolidating child aid, albeit in a watered-down version. Republican Senator from Maine, Susan Collins, believes that the wording proposed by the Democrats "benefits the population with high incomes", while experts warn that a return to the original aid formula, as requested by other Republicans — and that restricts the children's check to unemployed families– could affect the most vulnerable.