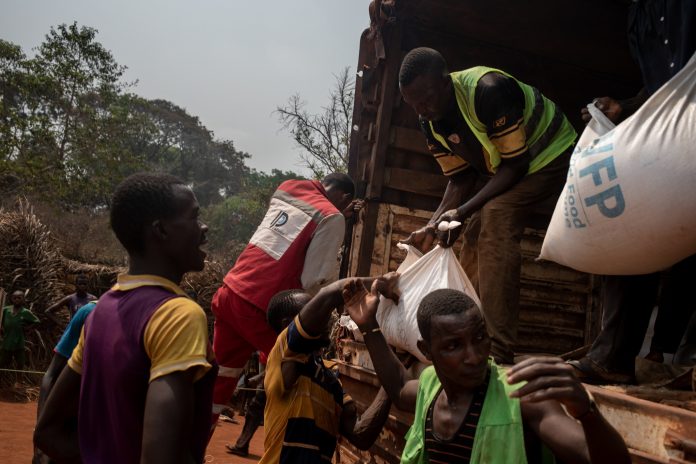 Violence, armed conflicts and natural disasters, among other emergencies, will mean that in 2022 at least 274 million people will need humanitarian aid, according to a UN estimate that raises the data contemplated for 2021 by 17 percent.
The UN Office for the Coordination of Humanitarian Affairs (OCHA) has published its annual report this Thursday, in which it estimates that 41,000 million dollars (about 36,200 million euros) will be needed to cover aid plans that only include 183 million people – in 2021 it was possible to reach 107 million, 70 percent of the target set.
The United Nations warns of the growing challenges and the special vulnerability of certain groups, such as women and girls or those who have been forced to abandon their homes. Currently, more than 1 percent of the planet's population lives as displaced.
In addition, famine continues to be a real threat to millions of people, specifically 45 million people spread over 43 countries, according to the OCHA report, which calls for international solidarity and to combat the underlying causes in all emergencies to avoid new catastrophes humanitarian.
The UN Under-Secretary-General for Humanitarian Affairs, Martin Griffiths, stressed that "the climate crisis is hitting the most vulnerable first and hardest" and has warned of the worsening of "instability" and conflicts in areas such as Ethiopia. , Burma and Afghanistan.
Added to all this is the COVID-19 pandemic. "The pandemic is not over and poor countries are deprived of vaccines," warned Griffiths, who is confident that 2022, in humanitarian terms, will leave at least a glimmer of "hope" for "millions of people who desperately need it" .