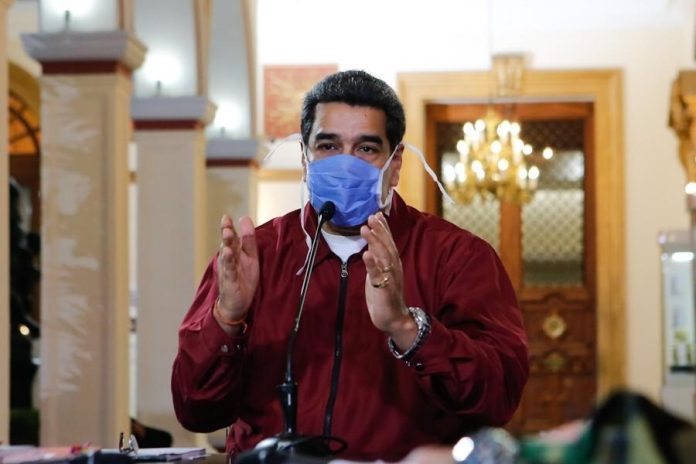 The president of Venezuela, Nicolás Maduro, said this Thursday that he does not care "at all" about the extension of the sanctions imposed by the European Union, which he has accused of having a "colonialist and racist concept."
"I do not care at all what they do or say," said the Venezuelan president in reference to the extension of sanctions by the European bloc until November 2022, a decision that has been taken in the electoral context of the Caribbean country that celebrates regional and local elections on November 21.
Given this, he has also expressed that he does not care about the "colonialist and racist concept" of the European Union, while he has attacked the group's High Representative for Foreign Policy, Josep Borrell.
Maduro has affirmed to feel "foreign pain" for the head of European diplomacy who, in his opinion, will remain as a "dragged" and "kneeling" before the "policy of the North American empire", before former US President Donald Trump and now to the of the current tenant of the White House, Joe Biden, reports the Venezuelan television network.
The president of Venezuela has thus assured that what matters to him "is what happens in Venezuela," which, he said, marches with his "own model of resistance, dignity and rebellion."
The European Union did not report on the renewal of the sanctions regime against Venezuela in a decision that was taken in the middle of the electoral context before the regional and local elections on the 21st and a few days after the arrival of the delegation of MEPs that will observe the process.
The extension of the sanctions until November 2022 was agreed last day 11 during a meeting of the foreign ministers of the bloc focused on trade, although the bloc did not report it until this Thursday. The European blacklist includes 55 people accused of undermining democracy and violating fundamental rights from their respective positions.
This happens with the presence in the country of EU observers and a few days after the arrival of the mission of MEPs that will verify the elections, as well as in full debate on whether the presence of the bloc in the electoral process benefits the Government of Nicolás Maduro.
Both the Venezuelan government and the National Electoral Council (CNE) have made an effort to make it clear that it will not be the European mission that determines whether the results are legitimate or not, especially after Borrell suggested so in public statements harshly rebuked since Caracas.