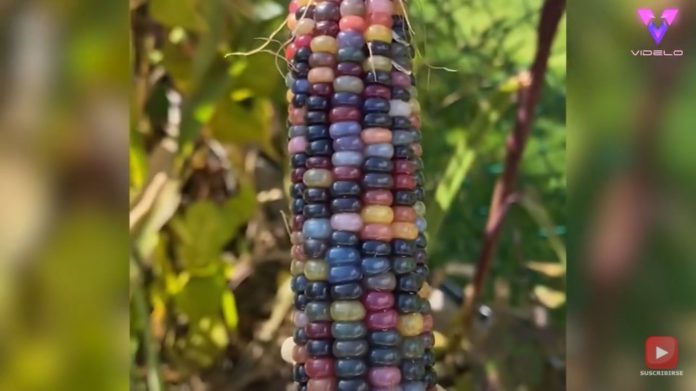 Crystal Percival, 37, has a small farm in her home in British Columbia, Canada, where this year she decided to make the most of it by planting a few seeds of a very special corn known as Glass Gem corn.
Unlike the traditional corn we know, Glass Gem is characteristic for having a fun and vibrant variety of unique colors. Growing the seeds requires little maintenance, but the end result is fascinating.
Crystal planted the seeds of this peculiar corn variant in June 2021 and she was able to collect the fruits of it in September of this year with the intention of dehydrating them in order to make popcorn and see the result.
However, what Crystal didn't know is that Glass Gem's cob does not make colored popcorn, as she found out after experimenting with her harvest cobs.
The story of this particular variant of corn takes place in Oklahoma, where Carl Barnes was born, a half Cherokee farmer committed to his land and ancestors who eagerly sought the best way to reconnect with his roots before passing away in 2016. And he did. growing forgotten indigenous maize varieties.
With the ears that came out of these plants, he repeated the same procedure, selecting the most charming multicolored grains to re-sow. He repeated this process many times until he reached an eye-catching variety.