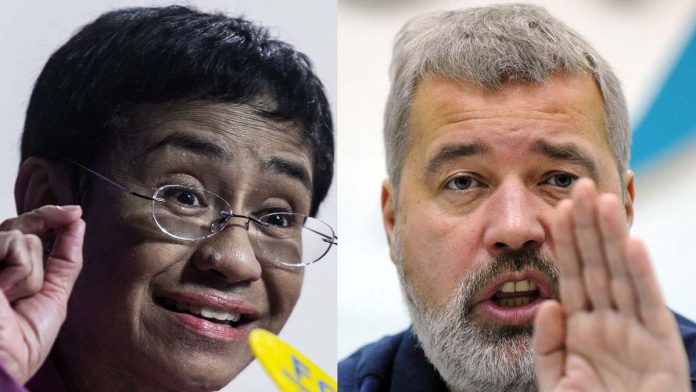 The president of the United States, Joe Biden, stressed this Friday that the awarding of the Nobel Peace Prize to journalists Maria Ressa and Dimitri Muratov focuses the "growing pressure" faced by journalists, the free press and freedom of expression "on all the world".
Biden has applauded, in a statement released by the White House, the award that "honors the incredible" work of Ressa and Muratov, who, like "many journalists in the world", have pursued the facts "relentlessly and without fear. ".
"They have worked to verify the abuse of power, denounce corruption and demand transparency. They have been tenacious in founding independent media and in their defense against the forces that seek their silence," he acknowledged.
It has also stressed that due to their "commitment to the basic principles of the free press", these professionals "have faced constant threats, harassment and intimidation, legal action and even, in the case of Muratov, the death of their colleagues".
In this sense, he has emphasized that like these journalists, many others around the world are "on the front lines of a global battle for the very idea of ​​truth."
Ressa from the Philippines and Muratov from Russia have been recognized for their efforts to safeguard freedom of expression and independent journalism and, by extension, democracy and peace.
The jury has recognized their "valiant fight" in both the Philippines and Russia, but has also described them as an example of journalists working in "increasingly adverse conditions." "Without freedom of speech or of the press, it will be difficult to promote brotherhood among nations, disarmament and a better world order," the Norwegian Committee said.
Both represent two specially designated media in their respective countries, since Ressa participated in 2012 in the founding of the Rappler portal, critical of the Government of Rodrigo Duterte and with actions such as his 'war on drugs', investigated by the Prosecutor's Office of the Court International Criminal Law (TPI).
Muratov, for his part, launched 'Novaya Gazeta' in 1993, an independent newspaper that has lost six of its journalists, murdered, throughout its history. One of these victims was Anna Politkovskaya, whose death was precisely 15 years old this Thursday.