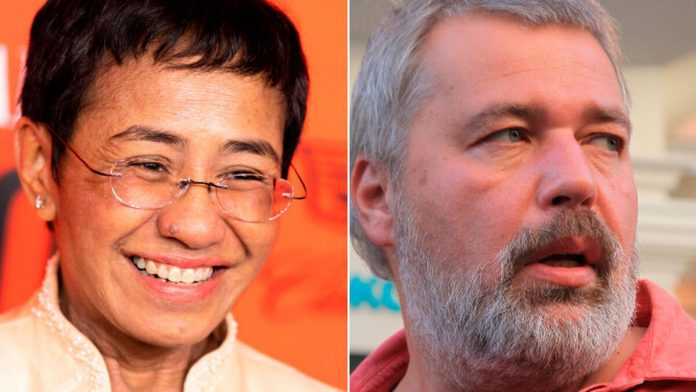 The Philippine journalist Maria Ressa and the Russian Dimitri Muratov have been recognized this Friday with the Nobel Peace Prize awarded each year by the Norwegian Committee, for their efforts to safeguard freedom of expression and, by extension, democracy and peace.
The jury has recognized their "valiant fight" in both the Philippines and Russia, but has also described them as an example of journalists defending press freedom in "increasingly adverse conditions."
For this year, a total of 329 applications had been submitted – 234 individuals and 95 organizations -, the third highest number in history.
This year's Nobel Peace Prize is the 102nd in the history of these awards, which have recognized a total of 135 people and organizations. Ressa and Muratov take the baton from the UN World Food Program (WFP), which received it in 2020.
Each award is endowed with 10 million Swedish crowns (about 984,000 euros) and, as was the case in last year's edition, by 2021 the organizers have planned to minimize face-to-face ceremonies in December for the COVID-19 pandemic.