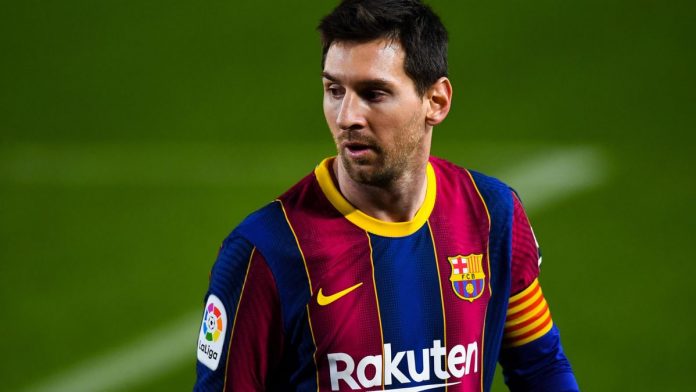 The Argentine forward Leo Messi has been "very happy" for the signing of him by the French Paris Saint-Germain, a club that he sees "prepared to achieve everything" and to which he arrives "to continue growing and winning titles".
"I am very happy. My departure from Barcelona was very hard to change after such a long time, but as soon as I get here, happiness is enormous and I am very eager and excited to be able to train and for all this to pass quickly although I have been enjoying it since the first day with my family ", said Messi in his first words in his official presentation this Wednesday with PSG.
The one from Rosario made it clear that he wants to "start training" as soon as possible because he can't stand "the urge" to meet his new teammates and the coaching staff and "start this new stage." "Thank the president, Leonardo and the club for how they have treated me since the first day the Barça statement came out. They made themselves available to me and how fast and easy everything was in such a short time to fix a situation that was not easy ", he stressed.
"I am happy, excited and with the intact desire to continue winning and that is why I come to this club, which is ambitious. I see the club and the coaching staff prepared to try to achieve everything and that is my goal, to continue growing, taking steps and winning titles. Hopefully we can all achieve it together, "added Messi, calling his arrival in Paris" madness ". "It was surprising and finished rounding everything up," he celebrated.
For the forward, it is "enormous happiness and madness to be able to share the day to day" with a squad with "great players" such as Neymar and Kylian Mbappé. "The club has made spectacular signings apart from what already had and I am very excited to start training and competing, because I am going to do it with the best and that is nice," he admitted.