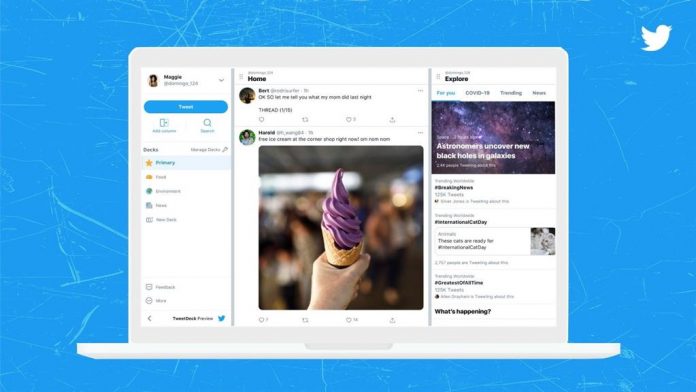 Twitter has redesigned its TweetDeck post management tool, incorporating some additional features as part of a trial to design a subscription service.
The technology company began a test on Tuesday with small groups of users from the United States, Canada and Australia, who are shown a redesigned version of the TweetDeck manager.
The Product Manager, Kayvon Beykpour, has detailed that this redesign includes additional functions such as a complete 'tweet' composer, advanced search functions, new types of columns and a new way to group them more similar to how the Twitter application looks. .
Twitter's plans to turn this tool into a subscription service became known in February. In March, Beykpour himself assured The Verge in an interview that they were working on a new TweetDeck, in a "pretty big review" focused on the developer ecosystem.