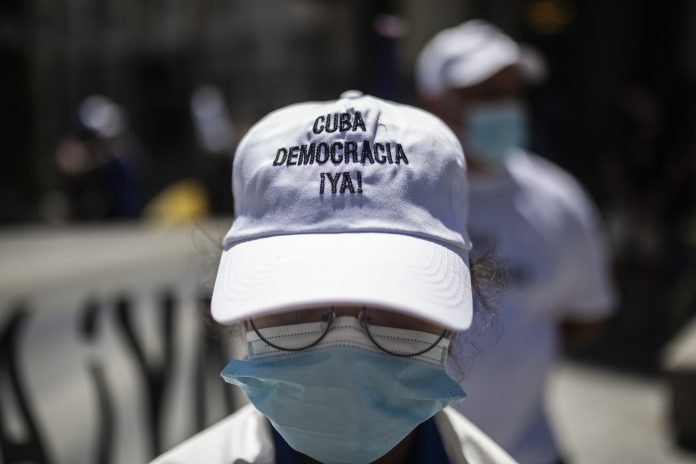 The Cuban activist journalist Yoani Sánchez reported this Monday that there are several injured and hundreds of detainees as a result of the protests in which thousands of people took to the streets on Sunday in the main cities of Cuba.
"Several injuries are reported in the protests that spread throughout Cuba. In Camagüey, the uniformed officers fired at the protesters," Sánchez said through her Twitter account.
"In Havana there are hundreds of detainees and from Alquízar they report that they are making police searches and arrests right now in the house of the protesters," added the journalist, co-founder of the news portal 14ymedio.com.
Later, Sánchez herself has published that "Internet access is practically cut off everywhere." "Publishing a letter is an ordeal, but we will continue to report from the pages of the @ 14ymedio newspaper," she explained.
Other opposition sources have reported searches of homes in Artemisas and the presence of security forces in Camagüey, where two young people have been injured, one "one in the leg and the other in the stomach," activist María explained to 14ymedio.com. Antonia Pachecho, present at the protest.
"Three shots were fired at the population. We could not verify that the bullets were made of rubber, but what we did see was that they fired at us," Pacheco assured.