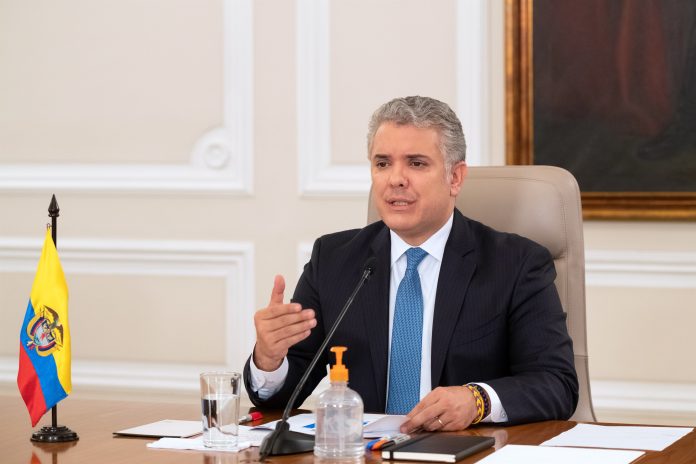 Seventy-two percent of Colombians disapprove of the management of the president, Iván Duque, a figure that has increased notably since the beginning of the anti-government mobilizations that have taken place in the Latin American country for more than two months, according to the latest Invamer survey. .
Specifically, Duque's disapproval has gone from 59 percent to 72 with the beginning of the so-called National Strike, and only 23 percent of Colombians approve of the president's management, as reported by Blu Radio.
The poll also asked for the approval of the mayors of the main cities that were the scene of the protests, Bogotá, Cali, Medellín and Barranquilla. Those who obtain the best figures are the mayor of the capital, Claudia López, whose management is approved by 50 percent of Bogota citizens, and that of Barranquilla, Jaime Pumarejo, with an approval of 75 percent.
For their part, 71 percent do not agree with the management of the mayor of Cali, Jorge Iván Ospina, while the approval of the mayor of Medellín, Daniel Quintero, rises to 47 percent.
The demonstrations against the Duque government began more than two months ago against a tax reform presented by the Executive and that has already been withdrawn. According to official figures, at least a score of people have died in the framework of the mobilizations, in which images of vandalism and riots have been seen and a strong police repression has been denounced that has led the international community to insist on respect from the human rights.
As for international leaders, the survey shows that 67 percent of Colombians have a favorable image of the President of the United States, Joe Biden. The president of Venezuela, Nicolás Maduro, comes out very badly in the poll, since 94 percent of Colombians have a negative image of the president.