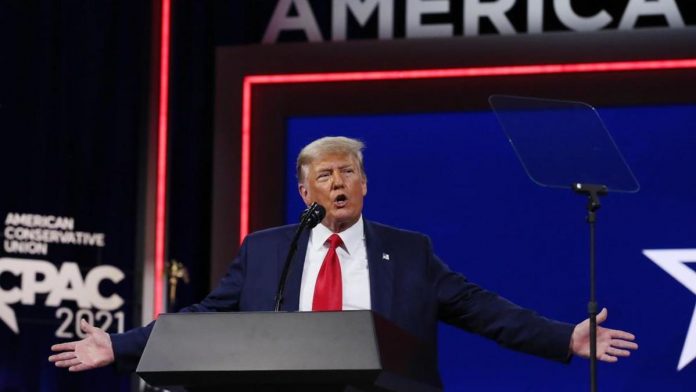 The content advisory council of Facebook, the independent body that monitors what is published on the social network and its consequences, has endorsed this Wednesday the closure of the account of former United States President Donald Trump, alleging that with his messages "he created a environment where there was a serious risk of violence. "
Facebook closed Trump's account after he encouraged his followers to march to the Capitol on January 6, with a controversial speech in which the New York tycoon questioned the legitimacy of the victory of Democrat Joe Biden in the elections of November 2020.
At first, it was a temporary measure, but it became final the next day, after Trump supporters stormed the seat of the US legislature. The content advisory board had the last word and, with a binding decision, has ruled out a possible reopening of the account.
"The council has concluded that, by maintaining an unsubstantiated narrative on electoral fraud and repeated calls to action, Trump created an environment where a serious risk of violence was possible", have determined the experts, who see a risk "clear and immediate "in the messages that the still president published at the beginning of January.
Therefore, they consider that the closure of the account was "justified", although they disfigure the social network that imposed an indefinite suspension without making it clear what the criteria had been, for which they suggest that within six months the company "reexamines "this decision and decide" the appropriate penalty. "
That of Facebook was not the only veto suffered by Trump, who also stayed out of Twitter, a social network that he used before and after arriving at the White House to expand the reach of his message and even make public announcements of a political nature.