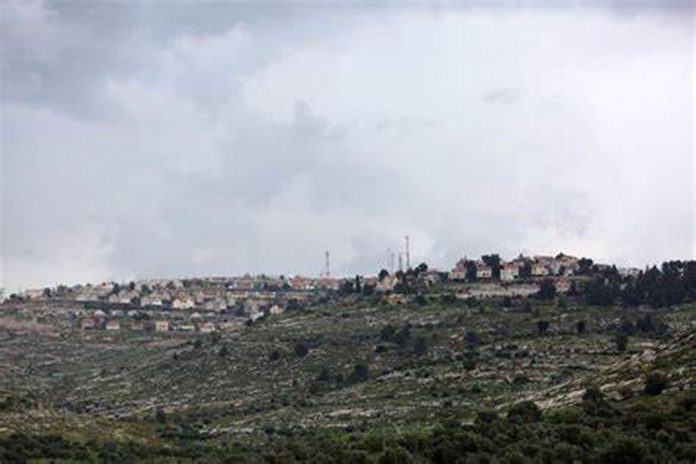 The United States Government has highlighted that it considers Israel's control of the West Bank "occupation", reversing the changes in this regard introduced during the Donald Trump Administration, which stopped using this term to describe the situation.
The State Department included in its latest report on Human Rights the situation in the West Bank, the Gaza Strip, East Jerusalem and the Golan Heights, without enclaving them – as was customary before the Trump administration – in the chapter on 'Israel and the Occupied Territories. '
However, Department spokesman Ned Price stressed that "it is a historical fact that Israel occupied the West Bank, Gaza and the Golan Heights after the 1967 war," before adding that the report "uses the term occupation in the context of the current status of the West Bank ".
"This has been the position of previous administrations on both parties for many decades," he explained during his daily press conference, while pointing out that this "does not change the position" of the United States regarding the Israeli-Palestinian conflict.
"We continue to ask all parties to avoid actions that could move away the two-state solution," said Price, who has emphasized that "the ultimate goal is to facilitate (…) a two-state solution, because it is the best way to preserve Israel's identity as a Jewish and democratic state and to satisfy the legitimate aspirations of the Palestinians for sovereignty and dignity in their state. "
The US permanent representative to the UN, Linda Thomas-Greenfield, announced last week that Washington was restarting the delivery of humanitarian aid to the Palestinian Authority, following the cuts introduced by Trump, and assured that Washington "will take steps" to reopen diplomatic channels. .
Thomas-Greenfield's statements came just two days after the Quartet for the Middle East, made up of the United Nations, the European Union (EU), the United States and Russia, bet on a return to "significant negotiations" that lead to a solution to the Israeli-Palestinian conflict based on the two-state solution.
The United Nations Secretary General, António Guterres, said in early February that the call by the President of the Palestinian Authority, Mahmoud Abbas, for an international conference is "a positive opportunity" to advance the peace process in the region. .
Abbas asked Guterres in October 2020 for "urgent" consultations for the convening of an international peace conference to reinvigorate the talks between Israelis and Palestinians, after several countries reached agreements with the Israeli government to normalize their relations and after rejecting the mediating role of the United States because of what it considers a bias in favor of Israel.