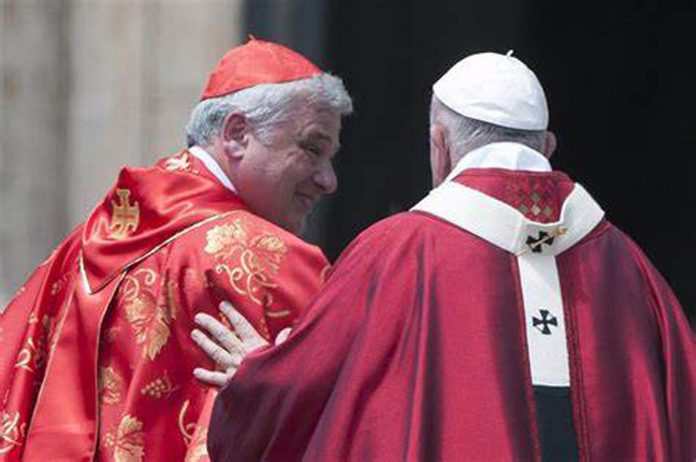 The Apostolic Alms, led by Polish Cardinal Konrad Krajewski, and the Vatican Covid-19 Commission will carry out a vaccination campaign against Covid-19 for 1,200 homeless people, most of whom are poor, living in the streets adjacent to the Plaza de Saint Peter.
As reported in a communiqué from the Apostolic Limosnería, this initiative will take place "in the period prior to Easter Sunday-Resurrection of the Lord." Other doses of the Pfizer-BioNTech vaccine will be used, purchased by the Holy See, which are part of the reserve, since all its residents and employees have already been vaccinated. In addition, other doses offered "by the Lazzaro Spallanzani Hospital" will be used.
Thus, the vaccination during Holy Week will be carried out in the facilities specially designated within the Paul VI Hall of the Vatican and the same vaccine administered to the Pope and the employees of the Holy See will be used.
The doctors and health workers will be the volunteers who work permanently in the 'Madre di Misericordia' office, located under the Bernini columns, the employees of the Directorate of Health and Hygiene of the Governatotato of the Vatican City and the volunteers of the Institute of Solidale Medicine and the Lazzaro Spallanzani Hospital.
The Vatican has also opened the possibility of making an online donation to cover the costs of vaccines, in the account of the Holy Father's charity administered by the Apostolic Limosnería (www.elemosineria.va), and thus use them among the most vulnerable people . Many of the people who live on the streets are foreigners in an irregular situation who are left out of the Social Security lists for vaccination.
On the use of the vaccine, in addition, the Pope has invited people to get vaccinated on several occasions and has defended this gesture as a way of exercising responsibility towards others.