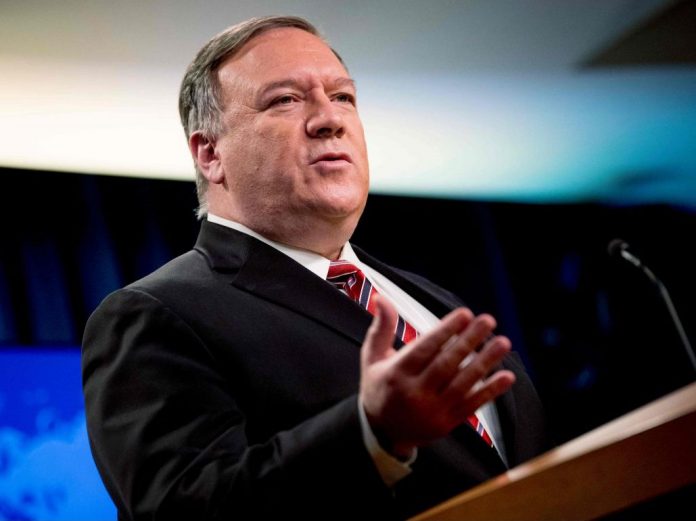 The Secretary of State of the United States, Mike Pompeo, charged this Friday against those who have called the country a "banana republic" after the assault on the Capitol by supporters of the president, Donald Trump, incidents that have resulted in al minus five dead and that he has called "objectionable."
"Faced with the reprehensible attack on the US Capitol, many prominent people, including journalists and politicians, have compared the United States to a banana republic. This slander reveals a misunderstanding of the banana republics and democracy in the United States," he said through from your personal account on the social network Twitter.
One of the main figures who used this term was former Republican President George W. Bush, who called the assault "sick and heartbreaking." "This is how the election results are resolved in a banana republic, not in our democracy," he said.
Likewise, Congressman Mike Gallagher said during the incidents: "We are witnessing nonsense typical of a banana republic in the United States Capitol." Senator and former presidential candidate Marco Rubio spoke of "third world anti-American anarchy."
Pompeo has argued that "in a banana republic, mob violence determines the exercise of power, while in the United States the security forces deal with mob violence so that the representatives of the people can exercise power according to the Rule of law and constitutional government ".
Thus, he stressed in this regard that the ratification of Joe Biden's victory in the November presidential elections after resuming the session hours after the assault "shows the strength of the American political institutions" and "represents a victory for the rule of law and constitutional government in the United States. "
The secretary of state had called the attack "unacceptable" hours before and had pointed out that "anarchy and riots, in the United States or in the rest of the world, is always unacceptable." "I have traveled to many countries and have always supported the right of all human beings to peacefully protest their beliefs and causes," he said.
However, he stressed that "violence, putting the safety of others at risk, including those whose tasks are to guarantee the safety of all, is something intolerable, both inside and outside the country." "Let us quickly bring to justice the criminals who participated in these riots," he claimed.
"The United States is better than what we have seen in a place where I have served as a member of Congress and I have seen first-hand the best of democracy," Pompeo settled, this time through his official account as Secretary of state.