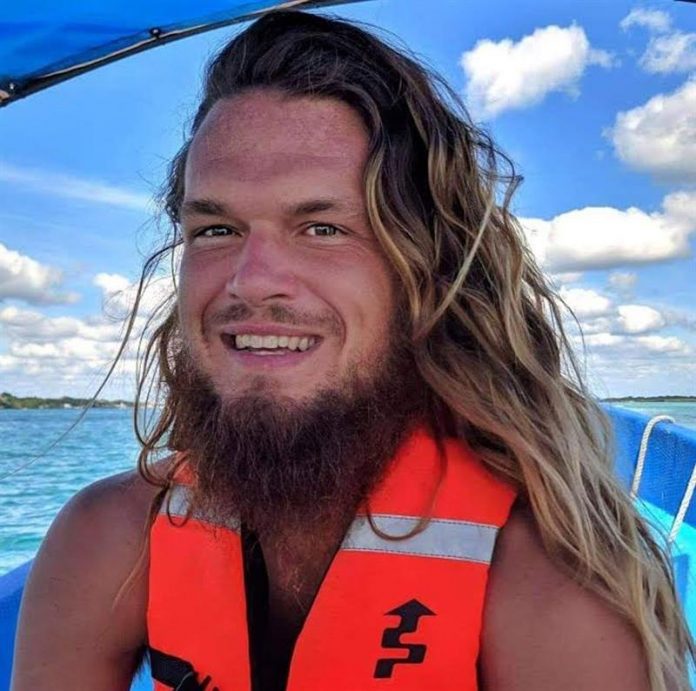 Mexican authorities and dozens of volunteers are looking for Canadian diver Cameron James Donaldson by sea, land and air, who disappeared on March 16 in the northern zone of the island of Cozumel, in the Mexican Caribbean.
Four days after his disappearance, the Canadian is wanted by nine boats that have made tours of the Caribbean area and have also used drones equipped with thermal cameras, the family said in a press release.
Donaldson was reported missing on March 16 at 2.30 pm (19.30 GMT) by his mother when he did not return from a dive at Playa las Rocas, in the northern zone of Cozumel.
The operation uses vehicles provided by the Secretaries of the Navy and the National Defense of the Government of Mexico, as well as planes, helicopters and boats financed with funds collected in a campaign launched by the family.
The tracking of the Canadian diver includes the entire Mexican coast, from Cancun and Isla Mujeres and extends to the coasts of the state of Yucatan and to the south of Florida, according to the patterns of the currents of the Gulf of Mexico and the Caribbean.
This Thursday, the search operation was suspended in Mexico due to weather conditions that forced the closure of navigation to small boats, although two private planes flew over the Key Shores area in Florida for five hours.
Volunteers in boats arrived on Wednesday at the northern tip of Cozumel, an area depopulated with abundant vegetation and inaccessible by land, for an exploration that lasted until the early hours of Thursday, they said.
In addition to being an experienced diver, Donaldson is a social worker and therapist who created a free diving therapy program for young people from troubled social environments or with cases of post-traumatic stress as a way to regain confidence.
"We continue in the search for Cameron, we continue with the hope that he can be alive, floating on the high seas, search has been made by land, sea and air, exhausting all possibilities," said his girlfriend Ixchel Rios in his Facebook account. (EFE)