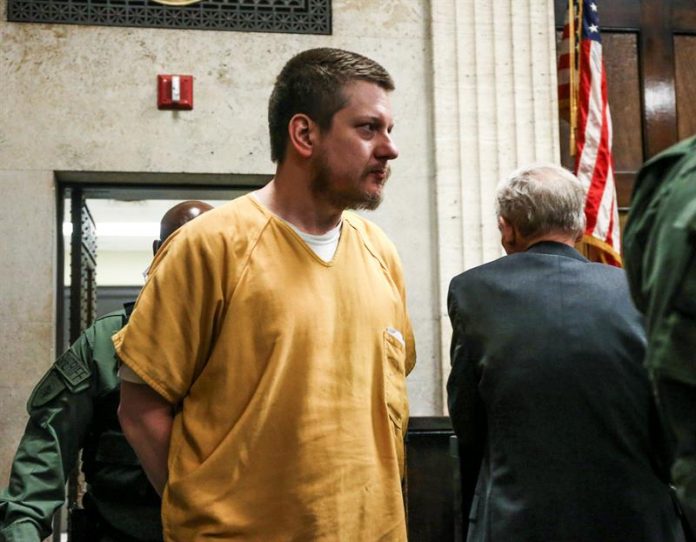 The Supreme Court of Illinois rejected the request of the state Attorney General to review the sentence of six years and nine months of prison that was received by the agent of the Chicago Police Jason Van Dyke for the shooting death of the African-American teenager Laquan McDonald in 2014 .
According to a resolution voted on Tuesday, and released on Wednesday by local media, two of the judges considered appropriate the intervention of the court to annul the sentence, but the body decided by majority not to intervene, without giving explanations.
Attorney General Kwame Raoul said in a statement that "the decision by majority and without explanation" does not confirm whether the judgment of Judge Vincent Gaughan of the Cook County Court "is consistent with Illinois law."
"In any case, we recognize and respect the authority of the Supreme Court," said Raoul, who had challenged the judge's decision to consider that he decided a sentence that was much less than expected.
The magistrate sentenced the police to 81 months in prison, less than half of what was claimed by prosecutors.
With good behavior, it is estimated that Van Dyke could be free in just over three years.
The prosecutor's request to the Supreme Court was the annulment of the sentence for homicide in the second degree, and the imposition of a sentence for each of the 16 charges of aggravated assault with a firearm, which would mean many more years in prison.
The 40-year-old policeman had been convicted by a second-degree murder jury and 16 counts of aggravated assault (one for each shot) he committed to McDonald on the night of October 20, 2014.
However, in issuing his verdict, the judge relied solely on the charge of second-degree murder, which he considered to be much more serious than the charges of assault.
One of Van Dyke's defense lawyers, Dan Herbert, said today in a written statement that the Supreme Court's decision meant a "final blow" to the "political exploitation" of Laquan McDonald's death.
"Our judicial system may not be perfect, but the foundations of the system mean that all defendants, including the unpopular, are entitled to fair and impartial treatment," he said.
The lawyer did not mention if he plans to appeal the ruling, as he had previously announced, considering that, because it was a second degree homicide in a performance of duty, the judge should have applied Van Dyke's conditional release.
The incident occurred in the neighborhood of Archer Heights, southwest of Chicago, where the young man had been stealing radios from parked vehicles, armed with a small knife.
Then it was found that McDonald, who did not comply with the police orders to throw the knife to the ground, was drugged.
Van Dyke was one of the last officers to arrive at the scene and almost immediately fired his gun at McDonald, and not a taser as requested.
The agent shot the young man 16 bullets, most of them when the young man was already inert on the ground, according to a video that the authorities of Chicago made known after the event and that sparked great protests. (EFEUSA) .-