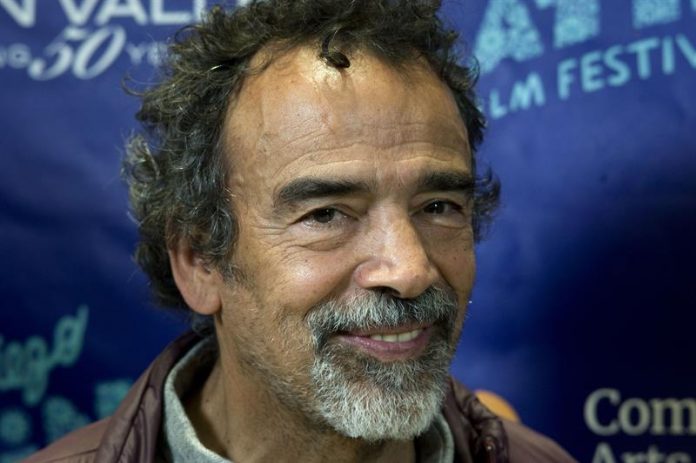 For the Mexican actor Damián Alcázar it is time for President Donald Trump to "open his eyes more" and recognize the artistic talent that migrates from Latin America to the United States.
"I think it's a key moment, that's why we saw 'Roma' in the Oscars," says the actor in reference to the multi-award winning film by Mexican director Alfonso Cuarón.
Alcázar, 66, spoke with a group of journalists at the San Diego Latino Film Festival (SDLFF), where he has received a tribute for his extensive experience in the seventh art, which includes performances in films such as "The crime of father Amaro "or" Satan ", among many others.
"I think we should tell Mr. Trump to open his eyes a little more, that Latin America has wonderful, creative, hard-working people," added the Mexican actor, who believes that the rise of "Rome" is for this country a window towards the south of the border.
During the annual festival that continues until March 24, the feature films "The thin yellow line" (2015), "Eddie Reynolds and Los Angeles de Acero" (2014) and "Magallanes" (2015) have been projected as part of the tribute. to Alcázar, who is considered one of the icons of Mexican cinema.
"The prizes are good, they are wonderful, but they are better when they are given to you," Alcázar joked.
"It's like a hug, an apapacho, as a consideration that they have seen your work," added the actor from Jilquipan (Michoacán).
Without question, the actor also commented on the political landscape of his country, which since last December has as president Andrés Manuel López Obrador, for whose party, MORENA (Movimiento Regeneración Nacional (Morena), Alcázar was elected deputy in the Constituent Assembly of the Mexico City in 2016
Due to his constant absences for work reasons, Alcázar had to request a license to his position as constituent deputy.
Protagonist of films that have been critical of Mexican politics such as "La Ley de Herodes" (1999), "El Infierno" (2010) and "La Dictadura Perfecta" (2014), Alcázar said he was hopeful with the new government.
"Yes, I trust that things will start to improve, that we will clean up the situation in the country that has suffered at least 40 terrible years, that we are going to clean up Mexico, that peace and harmony will return little by little" he declared.
Although, he said that the president who won the elections with the left party does not have "a magic wand", he trusted in the unity of the country.
"We are going to clean it up (to the country), even though there are groups and people who oppose and attack without meaning, what they have done (López Obrador) in three months, no other president has done in six years," he said. the actor.
Alcazar took advantage of his visit to the border of San Diego (California) to talk about the upcoming series premiered on the Netflix platform, "Tijuana", in which he said he would like to participate since he plays a sensitive topic in Mexico, as it is violence against journalists.
"Journalism is a high-risk profession in our country, it has been for many years and I hope that the matter begins to relax and that our journalists and reporters live in peace and tranquility," he said.
In this production that takes the name of the neighboring border city is shown to a group of journalists who risk their lives to practice this profession.
"We had to talk about that issue because it had not been touched, and as I said before, I like the contents in the projects that invite me, and talk about the terrible problem that journalists are still going through was worth it," he said. .
The series "Tijuana", also starring actresses Claudette Maillé and Tamara Vallarta, will premiere on this streaming platform on April 5.
Then it will be released in commercial theaters of Mexico "El plot mongol", a film by Sebastián del Amo that makes a satire of corruption and whose protagonist is Alcázar.
Alcázar, who plays Filiberto García, a judicial employee who tries to avoid an international plot to assassinate the president of the United States in Mexico, has as his companions Bárbara Mori, Eugenio Derbez and Roberto Sosa.
The Latino Film Festival of San Diego began its twenty-sixth edition on March 14 with a program that will feature 180 films until March 24, in addition to the tribute to Mexican actor Damián Alcázar and a selection of shorts about the migrant caravan. (EFEEUSA) .-