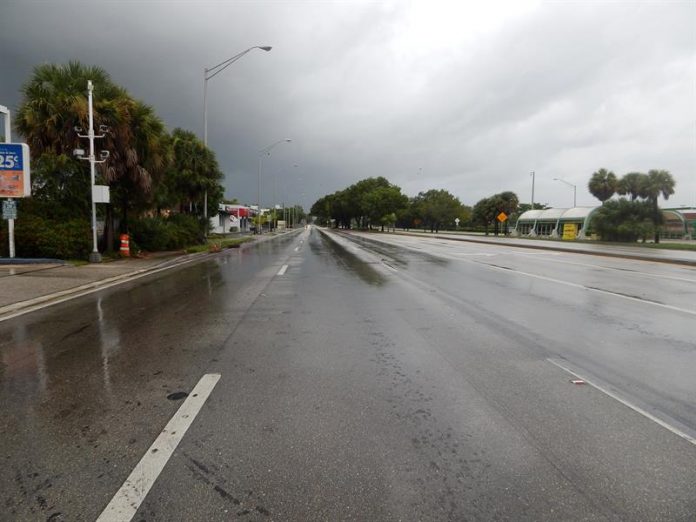 Washington, .- At least two people died and one disappeared this weekend in the Midwest of the USA. due to the "historical" floods caused by the passing of a so-called "cyclone bomb", a storm similar to a hurricane, which caused deep damage to infrastructure in several states.
The two deaths occurred in Nebraska, where authorities confirmed Sunday that a farmer drowned while trying to help someone trapped in a vehicle, and an elderly man died in his home, after refusing to evacuate when the authorities asked him to .
The floods also affected four other states – Iowa, Minnesota, Wisconsin and South Dakota, according to the National Meteorological Service, which called the floods of "historic" rivers.
In Nebraska, thousands of people residing near the Missouri, Platte and Elkhorn rivers received evacuation orders and more than 650 took refuge in shelters after the passage of the "cyclone bomb", whose strong winds and rains hit a region where snow was not It had melted yet, which worsened its effects.
"These are some of the worst floods we have seen in many years, and in some places, the worst that has ever been," said Brian Barjenbruch, the science and operations officer of the Meteorological Service in Omaha (Nebraska), The Washington newspaper. Post
Those responsible for the Cooper nuclear power plant, located on the banks of the Missouri River in Nebraska, plan to close those facilities if the water continues to rise, and are placing sandbags around the dam that protects the plant.
The governors of Nebraska, Wisconsin and South Dakota declared a state of emergency to facilitate the flow of federal and state funds. (EFEUSA)