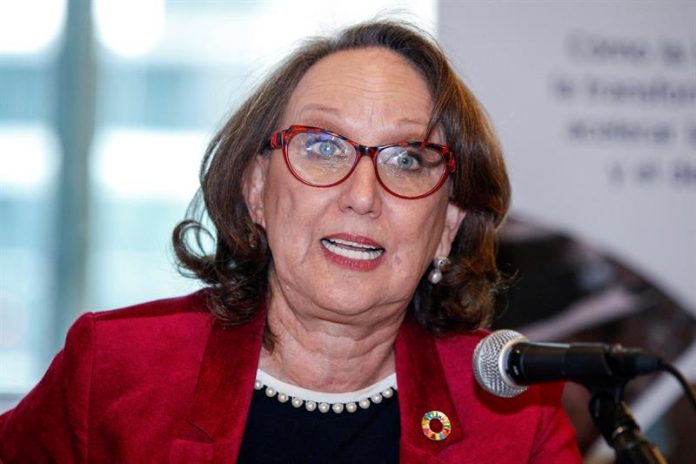 United Nations, .- The Ibero-American Secretary General, Rebeca Grynspan, stressed on Wednesday that women still do not enjoy equal opportunities in practice despite the fact that in theory "the door is open for all."
"They are faced with different possibilities to cross that threshold," lamented Grynspan in his speech at an event on financial inclusion organized at the UN headquarters by the BBVA Microfinance Foundation.
As he recalled, discrimination occurs in many areas, including financial.
"The requirements to apply for a loan de facto discriminate against millions of women, for many of them the typical guarantees of a loan, from labor formality to ownership, remain difficult obstacles to overcome," he said.
Grynspan stressed that "this not only leaves them apart from entrepreneurship and productivity, but often forces them to look for bad alternatives."
It is, he insisted, a "great irony", given that women have lower delinquency rates than men once they have access to credit.
Part of the problem, he recalled, is that financial institutions lack a gender perspective "in the most literal sense of the term," since less than 2 percent of the CEOs of these companies in the world are women and among their executives. the percentage does not reach 20 percent.
At the event, held on the margins of the UN Commission on Women, Grynspan illustrated with figures the exclusion of the labor market and the finances that women continue to suffer in Latin America and recalled that a third of them lack their own income.
"Only half of Latin American women have a bank account, only 11 percent have a banked savings and only 10 percent have credit," he said.
Therefore, he urged redoubled efforts in the region, starting with the legislative sphere, since a majority of countries still have laws related to employment and entrepreneurship that "differentiate between women and men."
"The task is not finished and we have to finish it," he insisted, stressing the need to empower women "because of their abilities and not their vulnerability."
"We women are not a vulnerable group, we are a group that is violated in our rights, which is different." (EFEUSA)