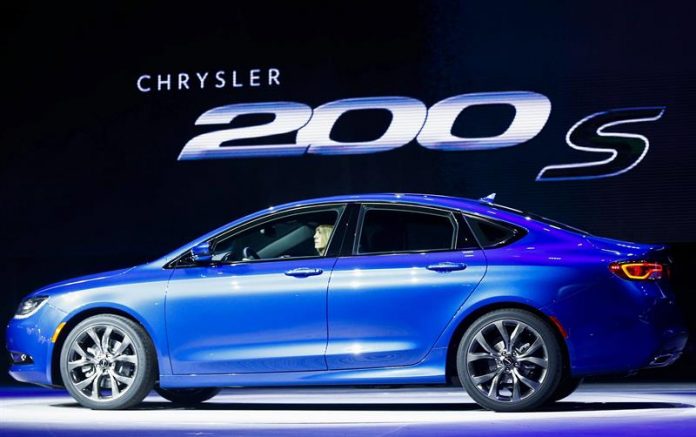 Washington, DC – The Fiat Chrysler Group (FCA) will recall 862,520 vehicles in the country to replace its catalytic converter after the Environmental Protection Agency (EPA) reports that it does not meet emissions standards.
In a statement, FCA called the measure "routine" and said it does not affect the safety, consumption or performance of vehicles or is related to the case of diesel engine emissions, which has generated a criminal investigation to determine whether FCA trucó its engines to hide its real emissions.
The affected cars are Dodge Journey, Chrysler 200, Dodge Avenger, Dodge Caliber, Jeep Compass and Jeep Patriot.
FCA will replace the catalytic converters in phases, depending on the year of production of the affected vehicles.
EPA applauded the FCA initiative, but warned that it will continue to investigate "other FCA vehicles that are potentially not meeting the standards and may be the subject of future calls for review."
EPA indicated that in 2017 the automobile sector in the United States made 85 calls to review for non-compliance with vehicle emission regulations that affected more than 5.3 million vehicles.
In January of this year, FCA revealed that it had reached an agreement with the EPA, the Department of Justice and the authorities of California and 49 other states to resolve "differences over diesel emission requirements."
The agreement has an approximate cost of 800 million dollars, which includes the payment of some 400 million fines and compensations of about 2,800 dollars for the affected owners.
On the other hand, FCA also noted in its note that 50,787 vehicles will be called for inspection to inspect components of the steering system after discovering that in some minivans the joints "could be separated in rare circumstances".
The inspections will begin free of charge in April and affect the Chrysler Pacifica produced between November 1, 2017 and March 1, 2018.
FCA noted that 47,771 affected units are located in the country, 2,239 in Canada, 226 in Mexico and 551 in other markets outside North America. (EFEUSA)