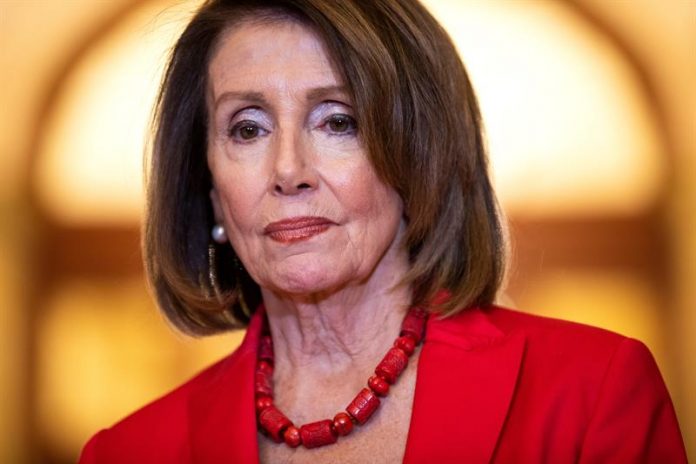 Washington, April 9 – Speaker Nancy Pelosi today invited NATO chief Jens Stoltenberg to deliver a speech in Congress amid the demands of President Donald Trump and other allies of the alliance. so that they raise their defense spending.
In a letter, Pelosi invited Stoltenberg to address the "joint meeting of the two Houses of Congress, assembled in the Chamber of Representatives at 11.00 (local time) on Wednesday, April 3, 2019."
In her letter, the Democratic leader recalled that the US, NATO and the European Union are going through "a critical moment".
Therefore, "the US Congress and the American people want your message of friendship and collaboration, as we work together to strengthen our important alliance and move towards a future of peace around the world," Pelosi said in the text.
Previously, sources familiar with this issue had told Efe that Pelosi planned to invite the head of NATO to "speak at a joint session of Congress in April on the 70th anniversary of the transatlantic alliance."
NATO, which was created on April 4, 1949, will hold its next ministerial summit in the capital on April 3 and 4.
The same sources explained that the leaders of the majority of the Senate, the republican Mitch McConnell, and the Democrats in the Upper House, Chuck Schumer; as well as the "number 1" of the Conservatives in the House of Representatives, Kevin McCarthy, had supported the initiative to invite Stoltenberg.
Pelosi recently traveled with a high-level congressional delegation to Brussels and met with several European leaders, including the NATO chief.
The invitation "comes at a time when Trump officials and Trump himself have questioned US support for NATO," argued one of the sources.
Upon his arrival at the White House, Trump threatened to leave the Atlantic Alliance if European countries did not increase their contributions, a gesture that Stoltenberg himself applauded when he saw that the allies did increase their defense spending.
The head of NATO already visited Washington in January to meet with Secretary of State, Mike Pompeo; the acting secretary of defense, Patrick Shanahan; and Trump National Security Advisor, John Bolton.
NATO members committed at the Welsh summit of 2014 to allocate 2% of their GDP to the defense in a decade, which has become Trump's greatest demand on its allies and has focused the debates of the meeting of Heads of State and Government of the last meetings of the coalition.
According to local media, Trump is evaluating to require countries that host troops in military bases to cover all costs associated with them and also pay Washington 50% more. (EFEUSA)