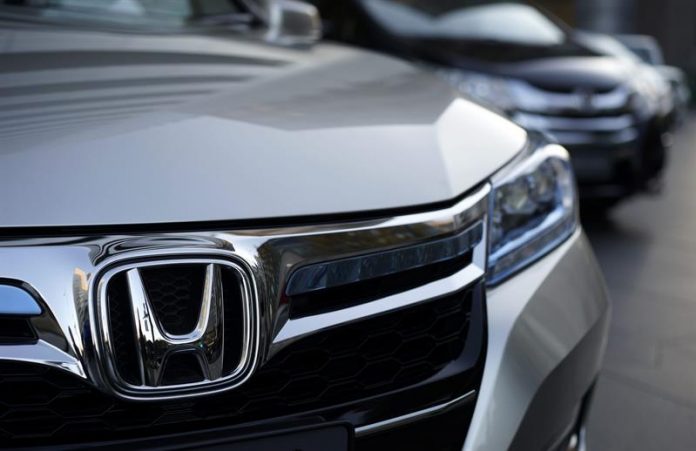 Washington, April 22: The Honda group today called to 1.1 million vehicles in the country to replace, for the second time, defective components of its airbags manufactured by Takata.
Honda said in a statement that it will replace the PSDI-5D airbag inflator, manufactured by Takata, because it is defective and can cause injury in case of activation.
These inflators had previously been installed in another recall call, started in 2014, to replace defective components also produced by Takata.
Honda explained that after an accident suffered in January 2018 by a Honda Odyssey 2004, "was aware of a potential problem" with the inflator that explodes and can cause "injuries to the driver's arm."
"Further investigation revealed that the PSDI-5D inflator manufactured at the Mexican plant in Takata in Monclova suffered manufacturing errors that introduced excessive moisture in the inflator during assembly," Honda said.
The humidity can cause the degradation of the chemical components of the inflator, which can cause "a pressure higher than normal at the time of activation of the airbag", its explosion and the release of metal components to the occupants of the vehicle.
The models affected by this new review call are those of the brand Acura 3.2CL, ILX, MDX, 3.2TL, TL, RDX, ZDX and those of the brand Honda Accord, Civic, CR-V, Element, Fit, Odyssey, Pilot and Ridgeline of years that vary from 2003 to 2016.
Takata produced tens of millions of defective airbags that were installed in vehicles of numerous manufacturers.
At the moment, 23 deaths worldwide have been linked to defective airbags in Takata. Hundreds of people have also been injured by the uncontrolled explosion of the airbag of the extinct Japanese company.
In the United States alone, around 70 million Takata airbags have been called for revision to replace the defective components. Around the world, the figure would rise to 100 million airbags.
Honda explained that it has managed to secure the necessary components to carry out immediate repairs on the affected vehicles and that it will offer free rental vehicles while their cars are repaired. (EFEUSA)