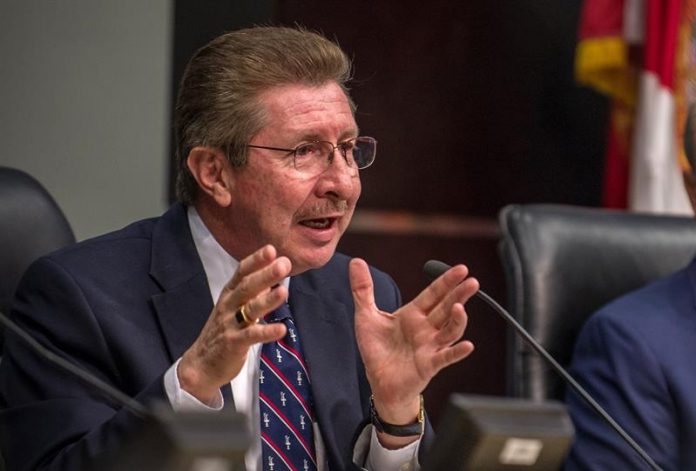 Miami, .- The Latin American democracies "are not being able to deal with corruption," the executive director of the Inter-American Institute for Democracy (IID), Carlos Sánchez Berzaín, told Efe on the occasion of a forum on the case of Argentina that took place in Monday in Miami.
Moderated by lawyer Guillermo Lousteau Heguy, the forum addressed political corruption in Argentina through presentations by lawyers Natalia Volosin and Paula Oliveto, and journalist Claudio Savoia, all of them Argentines.
Volosin, doctor in Legal Sciences from Yale University, and Oliveto, deputy and lawyer specializing in auditing, auditing and controlling the management of public funds, spoke of "The machine of corruption" and "Five cases to understand corruption in Argentina".
"Justice as a key tool for corruption: the judicial mechanism of impunity" is the theme of Savoia, which was part of the research team of the newspaper "Clarín" of Buenos Aires.
Sánchez Berzaín, who was a minister in Bolivia several times and has political asylum in the US, pointed out that in "stable democracies", although there is also corruption, the independence of the powers guarantees the punishment of the corrupt, while in Latin America is easier to enjoy impunity.
"It is a 'tour de force' (feat) to combat corruption" in countries where the separation of powers is not complete, adds Sánchez de Berzaín.
In his opinion, the biggest cases of political corruption exposed in Latin America are the Brazilian "Lava Jato" in which the former president Luiz Inácio Lula da Silva and the plots of Néstor Kirchner and Cristina Fernández in Argentina are involved.
Former president Fernández (2007-2015), the current senator, was prosecuted on Monday for having on her property historical documents that were found during a judicial search at her house in El Calafate, in the south of the country, judicial sources told Efe.
On February 25, when she was summoned by the magistrate to testify as an accused in eight cases, the majority for alleged corruption and among them, the widow of the ex-presidential Néstor Kirchner (2003-2007) reiterated that she suffers a persecution against her and labeled this accusation "absolutely false".
According to Sánchez Berzaín, political corruption in Argentina did not begin with the Kirchners, but came decades ago, but Fernández had "enough political power to put the Argentine democratic system in difficulties."
In his opinion, the corrupt rulers the first thing they do is "take the judicial and legislative power", leaving aside the separation of powers, and that is a characteristic of the so-called "Socialism of the 21st century".
In the presentation of the forum, the third one on corruption that the IID does and that took place in the Koubek Center of Miami Dade College, Berzaín highlighted making these forums "a space where the community and citizens in general discuss freedom, democracy and human rights in the Americas. "
The meeting was also attended by Armando Valladares, president of the Human Rights Committee of the IID. (EFEUSA)