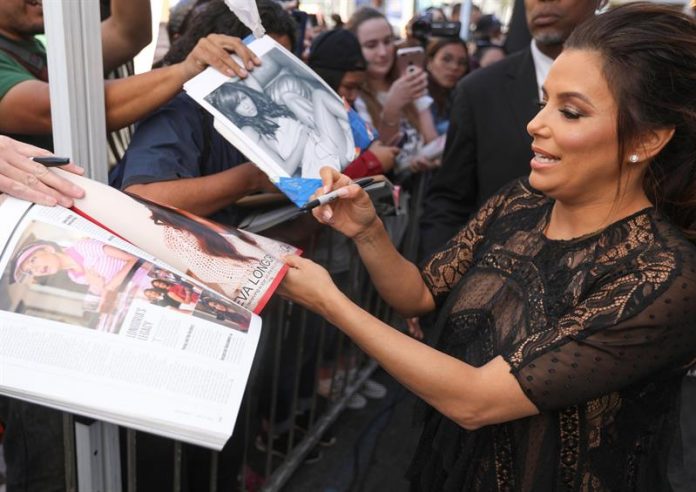 Los Angeles (USA), .- The Latin actress Eva Longoria will be part of the cast of "Sylvie", a film that features Tessa Thompson ("Thor: Ragnarok", 2017) as the protagonist, informed on Thursday the specialized media Variety
This romantic drama will focus on a girl (Thompson) who meets a saxophonist (Nnamdi Asomugha) whose goal is to triumph in the New York jazz of the 50s.
After enjoying a brief summer romance, these two young people meet again later and relive their love story.
For now the details of the role that Longoria will play in this film are not known.
The American filmmaker Eugene Ashe ("Homecoming", 2012) will be the director and screenwriter of "Sylvie".
Longoria (Corpus Christi, USA, 1975) achieved stardom in Hollywood as an actress thanks to the series "Desperate Housewives" and has also made her way as a producer in shows like "Devious Maids" or in the new version of the production Spanish "Gran Hotel", which is preparing at this time.
As an interpreter, Longoria premiered in theaters in 2018 the new version of "Overboard", a comedy led by Eugenio Derbez and Anna Faris, as well as the feature film "Dog Days".
Among her future projects as an actress stands out "Dora the Explorer", the film that will adapt to the cinema and with actors of flesh and blood this famous children's animation series that has triumphed all over the world.
Longoria will be the mother of the young adventuress in this film that will hit theaters in August.
Isabela Moner, who will play Dora, heads the cast of a film in which Eugenio Derbez will also appear.
James Bobin, the director behind "Alice Through the Looking Glass" (2016), is the director of "Dora the Explorer".
Apart from her career in Hollywood as an interpreter and producer, Longoria has been prominent in the United States for her political commitment and activism in defense of Hispanic immigrants and women's rights in recent years. (EFEUSA)