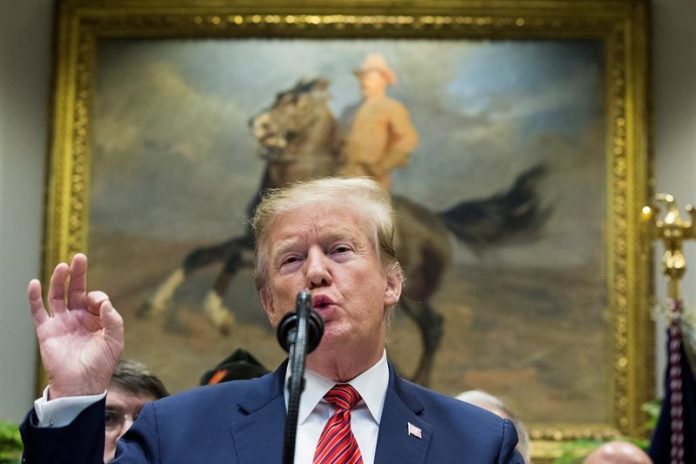 Washington, DC – President Donald Trump announced Friday that he will travel to Alabama to monitor the damage caused by the passage of several tornadoes this weekend, which left at least 23 dead in that southern state.
"On Friday I'll go to Alabama, it's been a very tragic situation, but there are people who are doing a very good job," Trump said at a White House ceremony during which he signed a decree to increase suicide prevention measures among the American veterans.
Authorities in Alabama raised the number of fatalities due to the passage of tornadoes in that state, including several minors, on Monday, and reported that dozens of people were injured in the catastrophe.
The majority of the victims occurred in rural areas near the city of Opelika, which has 26,000 inhabitants and is close to the state of Georgia.
On its website, the East Alabama Medical Center revealed that it had received at least 60 people injured by the tornadoes.
According to the National Meteorological Service, a dozen tornadoes made landfall on Sunday afternoon in the states of Alabama and Georgia, with winds between 215 and 265 kilometers per hour.
Sunday was the deadliest tornado in the country since May 20, 2013, when 24 people lost their lives due to "Moore", which devastated the state of Oklahoma, according to the National Meteorological Service.
Trump said Monday that he had spoken "directly to the Federal Emergency Management Agency to give outstanding treatment to the Great State of Alabama and the wonderful people who have been devastated by the tornadoes." (EFEUSA)