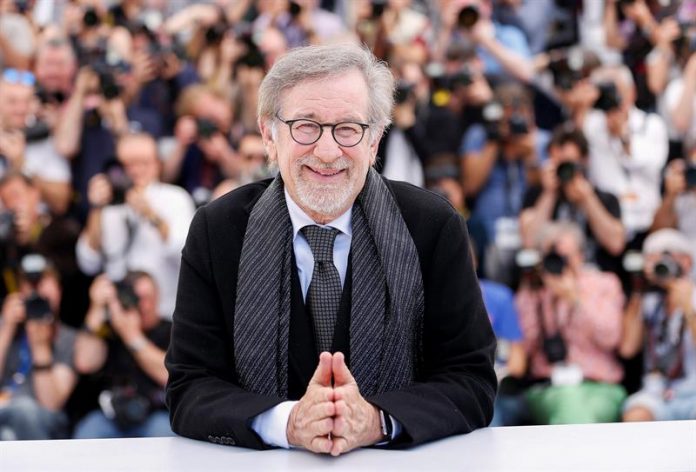 Los Angeles, .- The digital platform Netflix and the filmmaker Steven Spielberg have faced in the last days for the arrival to the Oscars, and the success in these awards, of films of the services of "streaming" (online broadcast).
Netflix published on Sunday night on its official Twitter profile a response to the legendary director, who has shown against uniting in the Oscars the films destined for exhibition in cinemas with which they are released almost simultaneously in cinemas and in the domestic sphere.
"We love cinema, there are other things we also love: access to people who can not always afford to go to theaters or who live in towns without cinemas, allowing everyone and everywhere to enjoy premieres at the same time , give directors more ways to share art, "said Netflix.
"These things are not mutually exclusive," he added.
The digital service responded in this way to information from the Indiewire portal published last Thursday in which it was ensured that Spielberg would try to promote changes in the Hollywood Academy in relation to the streaming tapes and their participation in the Oscars.
"Steven deeply feels the difference between the situation of 'streaming' and that of the cinemas," said a spokesman for Amblin Entertainment, a company founded by film makers such as "Schindler's List" (1993) or "Saving Private Ryan" (1998). ).
This spokesman assured that the director would be "happy" to see "other" comrades joining his campaign to change the rules of the Oscars from within the Academy.
Spielberg is part of the Board of Governors of the Academy, the body that governs the vision and operation of this institution.
Susanne Bier, Kimberly Peirce and Spielberg are the three representatives of the branch of filmmakers in that meeting of the Academy, in which they also feel, among others, actors, directors of photography, managers of casting or producers.
Spielberg, who has reflected his opposition to services like Netflix on different occasions, backed "Green Book" in the past Oscars, where this film was made with three awards: best film, best original screenplay and best supporting actor (Mahershala Ali) .
"Green Book" won the Oscar category for "Roma", a film by Mexican Alfonso Cuarón on Netflix and was also one of the favorites in these awards where, in the end, he ended up taking the statuettes to the best director , better photography (both for Cuarón) and better tape in non-English language.
If "Rome" had taken the Oscar to the best film, it would have been the first time that a digital platform, in this case Netflix, was crowned with the most coveted prize of those awards.EFEUSA)