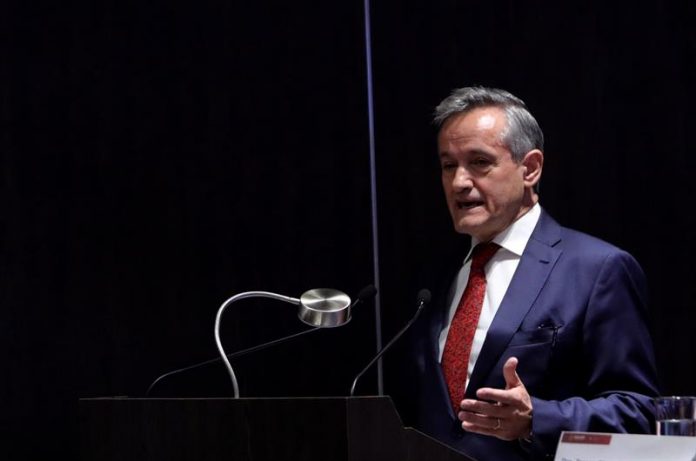 Mexico, .- Back to the traditional diet, double the consumption of fruits, vegetables, legumes and nuts, and reduce the intake of added sugars and red meats is essential to improve people's health and prevent further damage to the planet, experts said. this Monday.
According to the report "Our food in the Anthropocene, healthy diets from sustainable food systems" carried out by the EAT-Lancet Commission, the abandonment of traditional diets has decreased the consumption of fruits and vegetables in the world population.
Dr. Juan Rivera, commissioner EAT-Lancet and co-author of the report that was presented in Mexico City, said that a substantial increase of vegetables, fruits, legumes, nuts, seeds and whole grains is necessary "for a healthy and sustainable diet".
In Mexico, he said, three out of every 10 calories consumed are of low quality. "Between 25% and 30% of the calories we consume come from sugary drinks, alcohol and junk food," said the specialist.
Rivera pointed out that what we eat and how we produce it affects not only health but the planet.
He indicated that the main challenge now is to guarantee food for the little more than 10,000 million people who, it is estimated, will inhabit the planet in 2050.
"We need substantial changes in our diet and in the food production system because we will need to produce twice as much to feed the entire population," he explained.
In that sense, Dr. Víctor Manuel Villalobos, Secretary of Agriculture and Rural Development of Mexico, pointed out that the lack and abundance of food has been a double-edged sword. On the one hand, he said, thousands die every day because they have nothing to eat, but also die because of obesity and diseases related to it.
He said that it is essential to raise awareness to combat overweight and obesity, in addition to chronic degenerative diseases.
That is why the EAT-Lancet Commission gave a series of recommendations to improve the feeding system not only in Mexico but in Latin America.
Among them, said Olav Kjorven, director of EAT strategy, are adopting diets consisting mostly of whole grains, nuts, vegetables and fruits, as well as unsaturated fats.
In addition, reduce the consumption of foods of animal origin, refined grains, highly processed foods and added sugars, as well as reorient agricultural priorities to generate higher quality food and move to a production system more friendly to the planet.
In the same way, strict management of land and oceans must be carried out, and food losses and waste must be reduced.
Dr. Hugo López-Gatell, Undersecretary of Prevention and Health Promotion of the Ministry of Health, expressed the commitment of the Mexican Government to comply with these recommendations.
"This should translate into proposals for local action where ecological, social and cultural diversity is considered, in order to propose fair, healthy and sustainable diets," he said.
He explained that for this the secretaries of Health, Agriculture, Education, Economy and Governance, as well as other public and social institutions, will join forces to promote rural livelihoods and a healthier food future for Mexicans.
The health authorities showed willingness to work together to solve these problems and set a commitment to support the producer.
They expressed that food producers are the architects of change, but it is also necessary to take care of the environment. (EFE)