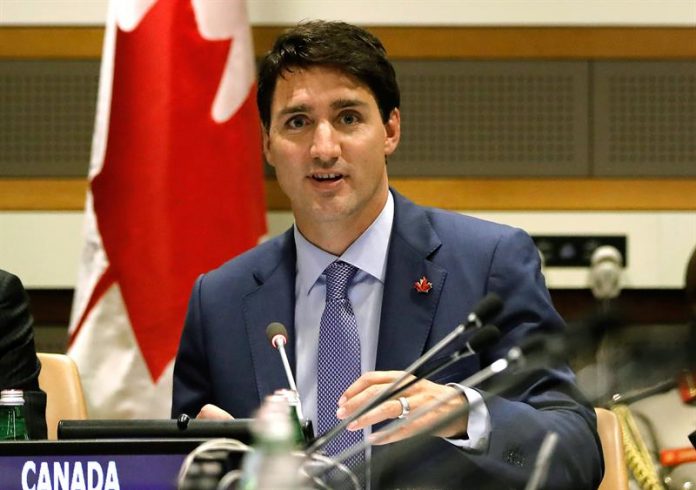 Toronto (Canada), .- The Treasury Minister of Canada, Jane Philpott, resigned today from the Government of Prime Minister Justin Trudeau for the "evidence" that the former Minister of Justice, Jody Wilson-Raybould, was pressured to intervene in a case that involves the largest construction company in the country.
The unexpected resignation of Philpott comes 72 hours after Prime Minister Trudeau remodeled his cabinet forced by the resignation of Wilson-Raybould.
The resignation of Philpott aggravates the Canadian government's crisis and increases the pressure on Trudeau seven months before he calls for general elections.
After knowing the resignation of Philpott, in the past one of the closest ministers of Trudeau, the leader of the opposition, the conservative Andrew Scheer, asked the Canadian prime minister to leave the post because "the government is plunged into chaos."
In his letter of resignation, Philpott points out that "the evidence of efforts by politicians and officials to pressure the ex-Minister of Justice to intervene in the criminal case of SNC-Lavalin, and the evidence of the content of those efforts, have caused me serious worries. "
On January 14, Trudeau replaced Wilson-Raybould as Minister of Justice and Attorney General and appointed her Minister of Veterans, a position considered minor.
Weeks later, a newspaper revealed that Wilson-Raybould was replaced after refusing for months to offer a favorable treatment to SNC-Lavalin, who is accused of corruption to get contracts in Libya during the regime of the late Muammar Gaddafi.
On February 2, Wilson-Raybould resigned as Minister of Veterans and on February 27 she told a committee in Parliament that Trudeau, several of her advisors and some ministers exerted pressure for four months to offer SNC-Lavalin an agreement to Deferred prosecution against the opinion of the Office of the Prosecutor.
Since the beginning of the scandal, Trudeau has denied that he pressured Wilson-Raybould, although his statements have changed as more details of the case were known.
Surveys published in recent days indicate that the scandal is damaging the image of Trudeau and his Liberal Party ahead of the general elections that are scheduled for October of this year. (EFEUSA)